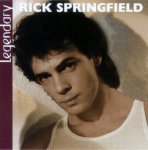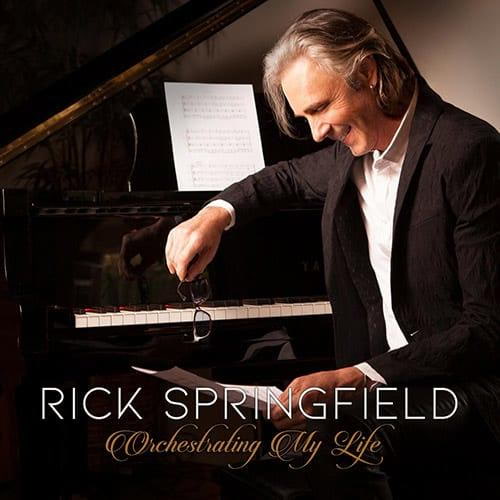 LOVE SOMEBODY
(words and music by Bill Drescher & Rick Springfield)

I can see the path you're cutting
It cost me a little piece of my heart
I can see the doors you're shutting
'Cause they were open at the start

Baby loving you has been hard on me
You're such a tough little sister
Just looking for Mr. Right
On the wrong side of town

You better love somebody
It's late
You better love somebody
Don't wait
You better love somebody
Don't tempt fate
You're gonna push it just a little too far
One night

Your eyes are wild, your skin so white
You're undernourished and overfed
She's got the teeth, she knows how to bite
'Cause when you bit I've bled
You got the perfect image
Of the perfect man
You're a tough little sister
But you'll settle for a mister tonight
But you're running out of time

You better love somebody
It's late
You better love somebody
Don't wait
You better love somebody
Don't tempt fate
You're gonna push it just a little too far
One night

I'm only saying what I feel
You think I'm wrong I know
You thought I was sleeping at the wheel
I thought that you were driving

You better love somebody
You better love somebody
You better love somebody
It's late
You better love somebody
Don't Wait
You better love somebody
Don't tempt fate
You're gonna to push it just a little too far
One night

One Night
Woe woe woe woe
One Night
Oh woe woe woe
One Night
Oh woe woe woe
One Night
Oh woe woe woe


(total playing time: 3:33)

Song Facts:

Love Somebody hit the charts on March 10, 1984, and stayed there for sixteen weeks. It reached as high as number 5.
It can be found on the following releases:
Hard to Hold (soundtrack), Alive - Greatest Hits, Best 21, Best of, Best of Rick Springfield, Anthology (import), Calling All Girls - Romantic Collection, Greatest Hits, Encore Collection, Behind the Music: Rick Springfield Collection, The Best of Rick Springfield (Japan), Legendary, Anthology (written in rock), We Are The '80s.
Rick says: It was a combination of two people, at the time, none of which I would be indiscrete enough to mention their names. - Hitline 1988

According to US
It would be hard to talk about this song without mentioning the movie that surely was the cause for Rick writing it. I can't help but think about the movie, the clothes he was wearing in the concert scenes this song is played in, and just how damn handsome the man was in 1984. Forget the words on this one, my memories are purely of the superficial nature! The black hair, the stylish mullet, those awesome boots combined with that vest that just looked so right on him. The way he would have to flip that vest aside occasionally to strum that guitar (I swear that's one of my favorite moves of his from the 80's.) and of course...the end of the song. Those woe, woe, woahs being uttered as he hangs on to that microphone for what seems like dear life. Oh to be that mic... sigh...

From the starting guitar notes I just want to be in a concert venue hearing this one live. Blame the movie all you want, but I do feel that this song was meant to be a live song first and foremost. You want to jump up on your feet and nod your head along with the beat. Some songs just have that effect, and this is certainly one. Hard to Hold did a fine job of showing us Rick Springfield the * Rock Star *. Screw Jamie Roberts....this performance was truly Rick through and through, he was definitely NOT playing a role. The chorus just calls out for clapping your hands over your head, "You better Love Somebody.. it's late...you better love somebody...don't wait..." Everybody together now... "You're gonna push it just a little too far..."

So the gist of the storyline of the movie was that Rick was this rock star looking for love...and he meets this boorish woman by accident -literally by accident, he smashed into her car on the way home from a concert...and we're supposed to believe that he's head over heels in lust with this woman who looks old enough to practically be his mother, and she can't commit to him. He writes this song about her, after suffering from writers' block for about a week.

I've always believed that this song did fit the movie perfectly. Moreso than the explanation Rick gave the fans in later years during interviews that he wrote this song for Patti Hansen (who eventually became the real-life wife of Keith Richards). Ok, maybe I'm just a little miffed that someone who plays a supporting role in a motion picture with Rick gets a song written for her. I'm still waiting for mine... :-) - Michelle P.
---
This is the part of Rick's career where the Gingko really starts kicking in for me. I had seen him live during the LIO tour, and moved into an apartment with cable, so became very familiar with a lot of his videos, and so this was actually the first time that I knew in advance that something was actually coming, and wasn't just surprised one day thumbing through the bins at the record store.

I was very, very poor at this time. I know that Love Somebody came out as a single before the movie was released, and I remember buying it on a Friday evening, after cashing my paycheck (from my 4.25 an hour job as a desk clerk at the Ramada Inn). I listened to the 'A' Side, then listened to the 'B' side, and I was more excited about the movie than ever. [I then proceeded to listen the B side over and over and over, but we'll get to that later]. Oddly enough, when I hear this song, I don't really think of the movie Hard to Hold, but the image that comes to my mind is the scene from the video where Rick is dancing around in the editing room.

This is kind of a middle of the road song for me. I'm not tired of it, I won't skip over it when it comes on, but I wouldn't say I love it either. Of course, we have to love it when Rick reminds us of his "Naked Butt" before he goes into this song live (like we need a reminder).

Rick said in a radio interview once that he wrote this song for Patti Hansen. She was dating/married to Keith Richards at the time the movie was filmed, so I'm not sure what that was all about, unless he meant he wrote it for her character in the movie. Bill Drescher co-wrote the song with Rick and I wonder what contribution he made. - rlh
---
This was the best commercial song on the Hard To Hold album. I remember the first time I heard it on the radio, I was so impressed
with it. Such a great sound, hook, the whole package.
I was aware that Rick wrote Hard to Hold and all of it's music specifically for the movie. But this one for me was all about Rick too. I felt that he wrote this song as much about himself as anyone in the movie. He was in his 30's at that point in time and had had his share of failed relationships. Somewhere in his head he had to be thinking that he was the one screwing it up.
His vocal on this song couldn't have been better in my opinion. He sounds so good. Desperation, Anger and impatience are all right there in his voice. - Elizabeth S
---
Just hearing the beginning of this song gets me all excited. I love the drum mixed in with the guitar (I love the guitar parts the most). In fact, any guitar part has always been my fave part of Rick's music and this song has some really unique ones. Especially at the middle of the song....very awesome!

Sometimes it almost feels like Rick is hurrying to sing and get caught up with the music and that is the only flaw I 'feel' with it. The words flow perfectly with how the music goes but I still sorta feel a little rushing on his part.

My fave line is Your such a tough little sister, just looking for Mr. Right on the wrong side of town. Seems like, yet again, Rick was singing directly at me! :) - Amy L.
---
If there was ever a song that could be described as written for 'me', this one would be it.
Almost as if someone whispered in Rick's ear...hey I know this chick, and this is what she
is like...can you put it to words and music? Apparently this is a common theme in my love
life.....hmmmm.

Musically, it has a great, catchy yet not overpowering beat. The drums sound like the heartbeat
of a frusterated man. It's an honest expression of masculine feelings. I lost someone close to
me in 911, and he used to play this song for me and tell me to listen to the lyrics closely.

It's a good anthem song...a song that calls life as it is....live for the moment, the grass is not
always greener, and people know what can go on in your mind, even when you are not admitting
it to anyone out loud. This song, in my opinion is the root of this soundtrack. His voice
is not overpowering, yet powerful. I love the line....'You're undernourished and overfed'. Rick uses
this sort of juxtaposition quite a bit throughout the song. This song will always be a classic, not
really a sleeper hit but one of those ones where, when even a non Rick fan hears it they say,
'Oh yeah, good song'. I'm finally able to listen to it without breaking into tears...it only took years! - Kat M.
---
This song conjures up images in my mind from that whole time period, the Hard To Hold days, and scenes from the movie itself. I can still remember my reaction---RICK SPRINGFIELD IN A MOVIE?? *As I jumped for joy!* I mean really….what MORE could *we* have asked for at the peak of Rick's success? But as much as I think of the movie, my mind also swings back and forth at different times when I hear this cool, upbeat tune with the dark undercurrent. Fortunately it's not stuck on `just' the movie images when I hear it. A lot of images come to mind. I think of the good times I had during some of these years when the song was released. I think of the sad or bad times too…and the urgency Rick expresses with, "you're running out of time. You better love somebody, it's late," and how I often wondered, "AM I running out of time Rick?" I think in a sense that notion is true. Once you pass a certain age, time really DOES fly. I figured that out pretty quick back in those days…

The lyrics to this song are the `biggie' for me. They are simply clever! Of course the music rocks too. It's some of his catchiest, and his voice is clear and demanding, full of emotion. He sings this song like he had a message for someone. Like he needed this to be heard. Love Somebody is a well-written song about "melting the ice" or "tearing down the walls" around one's heart. It's like a plea to `someone.` I could also interpret that maybe Rick understands this process. I'm sure he had his own 'walls' at one time and he felt the importance of taking chances with love. But from the sound of this one, he was hurt by the person in the song.---"I can see the path you're cutting. It cost me a little piece of my heart. I can see the doors you're shutting. Cuz' they were open at the start. Baby lovin' you has been hard on me. You're such a tough little sister…" I wonder if Rick was able to get through her `tough exterior' at all. Well, Rick's message was definitely heard with this song, as it became one of his 17 top 40 hits!

"Your eyes are wild, your skin's so white. You're undernourished but overfed." WOW! This woman doesn't know WHICH way she is headed. "Her eyes are wild"---maybe full of a desire to find that `someone' ---that soul mate we hear about. "You're undernourished but overfed"---it sounds like a girl who's had her share of men, like she's been `fed' sexually, but she's emotionally empty. Undernourished is a cool way of putting it! Leave it to Rick. :-P And then the line that wants to rip through my heart each time I hear him say it, "She's got the teeth, she knows how to bite. Cuz' when you bit I bleed." Not only is it the thought of how hurtful a broken heart can be…but the way he phrased it even sounds physically painful! LOL! I think Rick also thought that maybe this woman was in danger of losing the game for good---"You better love somebody, don't tempt fate. You're gonna push is just a little too far, one night."

Love Somebody has the feel of a happy song I think, due to the rhythmic, catchy sound of the guitars and drum beat. But it's rather dark and sad if you give it too much thought. Apparently the relationship they had lacked communication, on both sides---"You thought I was sleeping at the wheel. I thought that you were driving." That line screams `mixed signals' to me. And once again…a very clever way of conveying it. She wanted `the perfect man,' but it sounds like she was learning some hard lessons in her search for the impossible. Rick tells her, "You're looking for Mr. Right. On the wrong side of town." I feel that although Rick's relationship may have ended with this person, he still cared about her pursuit for happiness and he wanted what he thought would be best for her…to open up her heart and love somebody.

On a last note…I've recently seen Rick perform this song live, and it's a real concert song. Everyone in the room was singing along and rocking out as Rick surfed the crowd for some fan contact. I feel sure that Love Somebody will remain on their live set list for years to come. -
Kelley Pearson