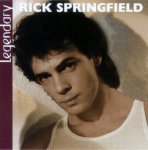 LIVING IN OZ
(words and music by Rick Springfield)
Ever since I was a kid
I remember having dreams of grandeur
I was gonna be someone, I know what I want

Everybody played second best
And I held you back just like all the rest
I think I got what I want

Everybody's got to fight their demons
And you know I had to fight mine, too
It took a lot out of me, it took a lot out of you

To be Living In Oz, Living In Oz
Sometimes the dream can wake you
Living In Oz, Living In Oz
Sometimes the dream can shock you, too

All the money that I spend on you
Doesn't mean a thing if the love's not true
Baby please, I'll get what you want

Can't you tell me you and me ain't lost
I know what I did, I know what it cost
Now I'm yours and I've got what you want

All the fightin' will have been for nothin'
If at the end I can't have you
I'll throw it all away if that's what you want me to do

Living In Oz, Living In Oz
Sometimes the dream can wake you
Living In Oz, Living In Oz
Sometimes the dream can shake you, too

Funny how desire can burn you up inside
And make you commit emotional suicide
Everybody's got the desire to leave their mark
Some just do it over a trail of broken hearts

And all the people that protect and serve
Would disappear if the well dried up
I'm thirsty for affection
Let me drink from your loving cup

Living In Oz, Living In Oz
Sometimes the dream can shock you
Living In Oz, Living In Oz
Sometimes the dream can rock you
Living In Oz, Living In Oz
Sometimes the dream can shake you
Living In Oz, Living In Oz
Sometimes the dream can wake you, too


(total playing time: 3:47)
SONG FACTS:
Rick performed this song live on the Beat of the Live Drum Special. He continues to perform it live in concert.
It appears on the following releases:
Living in Oz, Alive - Greatest Hits, Best 21, Best of, Behind the Music: Rick Springfield Collection, The Best of Rick Springfield (Japan), Legendary, and Anthology (written in rock).
According to Rick: the basic theme is in the title song, "Living in Oz." It started out to be a song about life in Australia because "Oz" is the Australian name for Australia. From that, it evolved into "Oz" meaning your dream state, your ideal state. - Rock Magazine, 4/83

Footnote - the background picture was taken in Chicago, IL - Navy Pier 2nd show on 6/1/02, during the "drink from your loving cup" move.
According to US
When I first got LIO, I remember thinking, Living in Oz?, what the heck does that mean? Does Rick have some closeted "thing" for the movie (or book) Wizard of Oz that I'm not aware of? Is Oz some kind of code word, for fame and/or fortune? I was mystified. Then I saw him on like MTV or something, and he explained the whole Aussie/Ozzie thing. Ohhh, ok - gotcha Rick. I still like the double-meaning of the album title and what this song represents. The 'Land of Oz' was where Dorothy ended up in a Technicolor world, somewhere over the rainbow. I think that's where Rick thought he was at this point in his career.

The metaphors just scream out in this song, don't they? I don't think you even need me to point them out. Which is why I was thinking the whole code word theory for fame & fortune. I really believe Rick was having a tortured soul evening one night, feeling depressed and missing home, kinda spit this one out. Even the guitar licks sound like they are wailing in this one. He was already at the point of feeling burnt out...and sending out a message to us, his fans. Every time I think about what he must have been going through then, and me living in my teenage lust/oblivion - I feel somewhat guilty that I didn't notice then that he was crying out in his lyrics. (not that I would've been able to have done anything for him) I look back on tapes I have from the LIO promo time frame interviews, and you can see it, in his eyes. James Dean had that same kind of look in his eyes when he did interviews. A friend of mine who's a really big JD fan pointed this out to me one day.

Sorry, not trying to bum anyone out here. Where was I?? OH... LIO live! Love it. Especially as an encore - it is definitely one to rock the house with. I'm glad he doesn't "mess around" with this one live, and just kinda plays it straight out, like it deserves. My favorite part: "Funny how desire can burn you up inside, and make you commit emotional suicide". I love how he sort of speaks this part, instead of singing it. Every time I watch the Alive DVD, I remember how the live performance captured there was recorded in my hometown, Detroit. I was there, in the audience (and had about 2 seconds of screen time!) and the energy was flowing off of Rick in droves. You'd have no idea that this was an encore performance seeing it out of context, would you? - Michelle P.
---
I always thought that Living in Oz had somewhat of double meaning. Of course we all know by now that "Oz" is slang for Australia, but also, in the movie Wizard of Oz, Oz was a fairy tale like state.

Rick knew from an early age that he wanted to be a musician. He's lucky that way. I know from personal experience that not having a strong sense of what you want to be can cause a problem. Having such passion for anything must really be a wonderful thing. I guess he put his music/career in front of everyone and everything else for a long time. I think, though, in that industry, you kind of have to do that. You have to really want it and you have to really work hard to try to get it.

My favorite line in the song is "I know what I did I know what it cost". I've had moments in my life where I made decisions and I knew there were going to be consequences for what I was doing and I pretty much knew what they'd be, and I'd do it anyway. There's almost some power in that, where the other situation would be doing something and having no idea what price you are paying and be in shock, or be upset because you didn't realize what the repercussions were.

Another wonderful line is "all the people that protect and serve, would disappear if the well dried up". I think it probably saved him a lot of trouble that he knew that, and didn't have to find it out after things calmed down. Maybe he had seen other people rise to the top and then fall, and knew that the friends you gain through fame are very fleeting.

I've always liked this song, but oddly enough, I came to absolutely love this song when I was working on a project where I had to listen to it over and over again to get the pictures to be in exactly the right place. I listened to it about 50 times over a two day period, and I liked it even more after I was done. The energy this song has during the live show is just incredible. - rlh

---
I can't help but think of the actual song "LIO" when I type that acronym, "expectations were a little high-o". Cringe. However, my expectations were very high for this whole album and then I saw the cover…….the scruffy, mature Rick and I had the exact opposite reaction of Michelle's…..I cried. Not tears of joy. Where was my shiny, black feathered hair, clean-shaven hero? I had a glimpse that this might be coming, because I had a complete meltdown when they panned to his glorious face during the 1982 Grammy's, when he was up for DTTS. I think it was a black tux, a hot pink bow tie…….and scruff. All I saw was the scruff.

So I purchase Mr. Scruff, listen to the first few tracks (which I thought were ok….had already heard AOTH on MTV)….then track #4 starts to play and I think…"wow…we are a long way from "Just One Kiss"!!" I loved it, from the high-pitched guitar at the beginning to the pulsing beat throughout…….if the scruff was the cause of this transformation then let's throw our razors out forever!

My very favorite lines are : I know what I did, I know what it cost
Now I'm yours and I've got what you want.

What girl did not want to hear those words uttered to her from Rick Springfield??? And through the magic of those little new-fangled little tape recorders….I could hear it every night! This is one of my top 3 favorite songs from the album. It was so different, so much more emotionally deep than SHSMY, that I really loved the change. And this is one of my very favorite songs to hear live; it is such a treat when he plays it. - Tina W.
---
First of all, I love the guitar in this song. Being a lover of guitar music, this one really takes the cake. I can't think of another song that has such distinct guitar 'perfection' for me than this one.

As for the lyrics, this song just describes lots of points in my life for me.

Ever since I was a kid
I remember having dreams of grandeur
I was gonna be someone, I know what I want

Everybody played second best
And I held you back just like all the rest
I think I got what I want

Everybody's got to fight their demons
And you know I had to fight mine, too
It took a lot out of me, it took a lot out of you

To be Living In Oz, Living In Oz
Sometimes the dream can wake you
Living In Oz, Living In Oz
Sometimes the dream can shock you, too

These lyrics have really strong meanings, and can be conveyed in different ways, as most of Ricks' lyrics do, but it's all about the dream and what 'reality' you get handed in life. I love it. - Amy L.
---
Living in Oz is such a powerful and emotional song. This was the song that really hooked me on LIO, the album. I absolutely love this song. I think this is one of those really special songs that Rick has written that really let you in to his head at that time and demonstrates his amazing talent as a songwriter. I also think it is a perfect song musically and lyrically. I've always liked how Rick will use something in a song to mean two different things. Oz is Australia, but also this place where everything he always thought he wanted is. This song speaks about how sometimes what you want has a very high cost to you emotionally. It also addresses his fears: I think he was genuinely afraid that he had lost so many relationships that he thought maybe there was something wrong with him. Afraid of losing his current relationship because of this dream (Oz). He probably had major trust issues also because he had all these people working for him, possibly friends, and he just wondered how long they would stick around if his career went south. - Elizabeth S.
---
Not only is the first line of Living In Oz a lyric with a powerful punch, but there is also that rhythmic, galloping sound in the intro, (just before the first verse and also as an underlying tone throughout the whole song), which has a suspenseful urgent tone about it. I'm immediately anticipating the lyrics! It's a great set up for this rocking, meaningful song. The 'galloping' type beat of the drums reminds me a little bit of a faster version of the music in the Affair of the Heart intro.

This is such a raw song in my opinion, and maybe one of Rick's most open and honest songs. I can tell he was really `feeling it' when he wrote this one. A lot was on his mind…his career, his relationship(s), his need to find himself and have some type of stability. He seemed to be struggling with what was important to him at the time…his career. By struggling I mean, making choices and knowing what should come first. Do you let love and relationships go and basically throw everything else away for those goals? That's a tough question. Rick seems almost tortured in parts of this song. But he also sounds firm about what he wanted out of life (and I kind of envied that, since I was pretty much clueless at that point.)---"Every since I was a kid I remember having dreams of grandeur. I was gonna be someone. I know what I want." Well, I DO think he's someone special, no matter what. He has a wonderful spirit about him, and so much determination that it's quite inspiring to me. I probably read a lot more into this song than Rick intended! LOL But it has such a special place in my heart. This song came along at a perfect time for me, and since then, it's had it's place `somewhere' within my life, at different times.

As crazy as it may sound, I think this song was kind of monumental for me in my fandom for Rick. The words to this song made me realize that Rick was just as screwed up about life as *we* were and that nothing comes easily or without sacrifice. The thought I'd carried up to this point was sort of confirmed in my mind when this song came out. I'd always thought there was a `sadness' or a `lost' look behind Rick's eyes (confusion maybe?)---"Everybody's got to fight their demons, and you know I had to fight mine too." I always thought I could see `something' there from looking at my endless pictures of him. He seemed to have the saddest look in his eyes. I truly think that is part of what made me connect to him the way I did. He seemed very tortured and I remembering wishing there was something I could do to help him. Of course, what could a teenager like myself possibly do to help a grown man who was a rock star?!

Right at first when I heard this song, it didn't click with me that the title had a double meaning. I got the "Oz" meaning as far as the imaginary land…the beautiful place that we all want to find in life. That made perfect sense to me. It wasn't until a bit later…maybe a year or so, that it suddenly hit me. Oz also meant Australia. Very clever Rick!

The second verse is quite sad to me---"Everybody played second best and I held you back just like all the rest, now I think…I got what I want." Oh yeah…this was a man who was set on reaching that wonderful land of Oz, no matter what the cost. It also led me to believe that he had some serious issues with relationships. I don't know if I'd want to be the woman on the receiving end of that relationship. It sounded like a very painful time for both of them. His voice and the expressive way he sings this song even sounds pained and tortured. I'm guessing that his motivation and drive for musical success was so focused, that the people closest to him were pretty much pushed to the sidelines. I think Rick did a lot of soul-searching during this period. Well, the whole LIO album sounds that way to me, not just this song.

I love how Rick phrases things and the analogies he uses! This verse is SO true, for many of us in our own lives. I just love this line---"Funny how desire can burn you up inside, and make you commit emotional suicide." I know I've been in that frame of mind a few times myself. You can dive into something so deeply that you pretty much can kill yourself emotionally. (and sometimes it can be `too late.') Thankfully for him, he had someone who was willing to hang on and wait it out…fight for what she wanted. She must truly love him, or else I would think she'd have left long before then. And what a true statement when Rick says, "Everybody's got the desire to leave their mark. Some just do it over a trail of broken hearts." Truly, just how many broken hearts have there been along the way? Many, I'm sure! He had a path cut out in his mind of where he was going with this, and apparently nothing was going to stop him. I do love that drive in him.

My absolute favorite line of this song is when he says, "I'm thirsty for affection let me drink from your loving cup." Wow….I love that comparison. Ok, so he had fame and fortune now, but he was obviously lacking the love he so desperately needed/wanted. He was thirsty for success and recognition, but he was empty without the love and affection.

A line I think is sweet is when he says, "All the fightin' will have been for nothing, if at the end I can't have you. I'll throw it all away if that's what you want me to do." That's a nice sentiment, but did he really mean it?? I'm not sure. I think he just wanted to throw that out there. I think he was so driven that nothing was going to stand in his way. But then when his son came along, he did devote his time to family and helping raise his child. So he didn't `throw away' his career, but he definitely put things on hold and slowed down a lot. He wanted it all…and yes, I think he got it. (except for one thing…the true respect he deserved from the critics. But that's another topic all together. I think this was a very mature and `deep' album and it was also a nice, rocking turn in his career. I hate how he didn't get as much positive feedback from this release as he'd hoped to get. )

And what about this line?---"All the people that protect and serve, would disappear if the well dried up." I think Rick was fully aware that those in his professional life were there for themselves and for the money he was pulling in…what he could do for THEM. It's possible it was dragging him down to see how some people can be users and that they may not have cared that much about him as a person. He was thirsty for `affection' and likely tired of the inner workings of the business itself. Again, lucky for him that his woman was there through it all, to kind of balance this out. I'm glad he had (and still has) someone who truly cared about HIM.

Another line that I think is important about his love relationship at this point in time---"Can't you tell me you and me ain't lost. I know what I did, I know what it cost. Now I'm yours…and I've got what you want." Rick definitely had a conscience through it all…even if it didn't stop him while he was at it. He paid some prices, obviously. He realized the upset it caused for them. But I'm not quite sure about the next part when he says, "I've got what you want." I think it meant that he intended to focus on their relationship now, and that he had the commitment for her that she was seeking. Or did he mean that he has the money and the fame? No…not likely. I have a feeling that their love was more important to her than his fame and riches…and that the time and devotion to them, their personal relationship and promise for a future, is what she wanted most.

Yes, sometimes the "dream can wake you" and "shock you." It's amazing what some of us will do to reach our goals. I for one am glad that he never gave up (even if there was a lot of pain involved) and that he came to that place in his life where he could really say---"I`ve got what I want." Sometimes though, it's an illusion (Oz) and it's not all you thought it would be. I even heard Rick say in an interview that when he finally achieved all kinds of "things," that suddenly he realized how unhappy he was, and that money does not buy happiness…and that he always thought it would. SO true! Money is not the real answer to the demons we struggle with. It does give financial security and brief gratification, but it doesn't make the real inner problems or issues go away.

This is one of the best Rick songs ever for so many reasons. The singing & vocal inflections, the lyrics, the jamming guitars and killer drum beats, the synthesizers, and then also…the rocking nature of this song when it's performed live! I absolutely love this one live. It's a crowd pleaser for sure! - Kelley Pearson

---
This is the one for me…if I ever feel anything – happy, sad, frustrated, whatever – this is the song I want to hear. This is my Rick song above all others. It is, for me, the epitome of why I am so in awe of this man and why I feel that I owe him so much for what he offered me simply by deciding to pick up a guitar one day so he could get some girls.
Suffice it to say, childhood pretty much stunk. Not wallowing and not complaining – just stating facts. It was no fun. But no matter how bad it got, this one song was all I needed to keep pulling myself up over and over again. From LIO, I learned to write, I learned to express myself, and I learned to appreciate Rick the writer more than Rick the pin up guy. LIO was the song that turned me from a kid who thought Ricky was a fox to a young woman who though Rick was a genius. And after all these years, listening to it never disappoints. I get exactly what I hope to get from the song every single time I put it on.

INTRO MUSIC (I list this with lyrics as I see it as being a part of the overall message)

I could feel this opening in my toes!! When that guitar starts, to this day, my hands clench automatically. When he went into it in Rockford, I was so unprepared for it, I have no idea how I did not just sit down in the floor and cry – I like it that much!!!
The driving music, beginning with that screeching guitar, then the drums come in, either a frustrated beating heart or a pounding fist depending on my mood, and then the scream from Rick, which just drips with annoyance and entrapment – they are all, to my ears, saying just as much about the Catch-22 nature of Oz as the lyrics themselves. It, to me, is pure, desperate rage at the circumstances he finds himself in.
Ever since I was a kid
I remember having dreams of grandeur
I was gonna be someone, I know what I want
You and me both fella!! By the time the words (which just punch me in my heart on a level unlike any song I have ever heard) begin, you just get the sense that you are hearing something that Rick wants said. This is not lyrical filler and it is not searching for awkward rhymes…it is bursting from his soul. He spits the words out in this song more than he sings them. (I always have visions of him sucking venom from his own snakebite and spitting it out on his amp when I hear the quality of his voice here.) This is my favorite opening of any Rick song. It pulls me in and I just know he is really ticked and is about to tell me all about it.
Everybody played second best
And I held you back just like all the rest
I think I got what I want
I hear him saying that sometimes, as much as it stinks, you have to wall yourself off to protect your intended course. He held back – he pushed love and friendship and whatever else came along off to the side so his path would remain clear and navigable. One always has to pay the piper, basically! However, there is the sense that he is already revealing the danger of doing that. The way he says "just" has a slight slur to it that I think may be an intentional bit of irony. Because as much as this song can be seen as written for a loved one who suffered for his need to succeed, I suspect it is mostly self-directed. I think he sees how he held HIMSELF back. I hear "And I held MYSELF back just as much as I held everyone else back" in both the lyrics and the little slurred "just." Also, notice how the last line comes out softer – and he uses the word THINK rather than KNOW…I see that as a deliberate choice as the jury is still out on how high that piper's fee was.

Everybody's got to fight their demons
And you know I had to fight mine, too
It took a lot out of me, it took a lot out of you
I see this as pretty straight forward – it was hell to get to the top – and everyone in his life had to suffer for his desires. However, it was what he desired most – so again – he held them back. I get from this as the tempo changes and the words don't come out as forcefully that he is almost trying to reason with himself. Kind of a justification that "of course it is/was a struggle. Of course, it took a toll." Maybe he is kind of questioning why he is so surprised that it hurt so much?

To be Living In Oz, Living In Oz
Sometimes the dream can wake you
Living In Oz, Living In Oz
Sometimes the dream can shock you, too
Two things here…
First, "Living In Oz"...I don't think it has one thing to do with Australia other than him making a cute reference to home. Oz as I see it is la-la land, LA, make believe, big star-ville…whatever "place" you want to call frantic, frustrating success. It is where you realize that what you wanted is upon you, and maddeningly, it is not what you thought it was. Christmas is here and the toys are all broken, so to speak.
Where success had not "spoiled" him in the previous album, here it was starting to play tricks on him. The time between SHSSM and TAO must have been so manic (in the clinical sense) for him. He went from high HIGHs to low LOWS repeatedly, and I think Oz was also the place in his head where this roller coaster lived.
I think Oz is a messed up place where the dreams you envisioned become nightmares (which wake you…screaming?) and the price of living there rises daily, whether it be an emotional price, a physical price, or a monetary price.
Second, are the dream can wake you shock (he likes the word shock, eh?? LOL) you lines. I think this is more of the roller coaster stuff. He has what he wants but it just freaks him out at times. None of us fans could see what was to come with him, but in retrospect, we can now almost draw a map as he was leaving us trails in the music. I think the dream has surely turned nightmare (which wakes him) and he just can't believe he was so unprepared for it (which shocks him.)
MORE OF THAT FRUSTRATED MUSIC
The guitar in this song truly makes me feel devastated for Rick that the critics did not fall on their knees and apologize for not having had more faith in him as a musician. This is not blind Rick love, either, this is a music lover saying that the guitar in this does to me the same thing that David Gilmore's guitar does when I hear that solo in the live version of "Comfortably Numb." It makes me feel the whole point of the song just as much as the words do. I can hear the guitar talking and he and Rick are as frustrated jointly as they are separately. The guitar mirrors Rick's words and emotions here. And why he was not celebrated for being able to do that, I just can't fathom.
All the money that I spend on you
Doesn't mean a thing if the love's not true
Baby please, I'll get what you want
When I first wrote this review, I wrote that this was a line that I did not connect to as much. After listening to the song most of the morning (as I have edited this prior to submission) I have changed my mind. I have always personalized this song so much, that I just did not feel the same emotion where it relates to my own life.
However, listening to it purely as it relates to what Rick was intending to say and not pulling my own agendas into it, I see where I have misjudged the importance of this passage. He is begging here. His frustration has peaked so much and his angst his so high, he is willing to throw out blind promises to hold it together. He may have no idea what the person (or himself) wants, but is willing to offer anything to keep the dream together a little longer. How I missed this, I don't know, but it is a huge section for me now, because he is so openly pleading with the gods or himself or others to just not lose faith in him.

Can't you tell me you and me ain't lost
I know what I did, I know what it cost
Now I'm yours and I've got what you want
This I love – "I know what I did" – he is taking full responsibility – standing up and saying – yeah, my fault, "I know what it cost" - but I had to do it. More of the push/pull roller coaster effect. Again perhaps trying to justify while hoping that she/they/him finds it worth the cost as well now that he has what he thinks she/they/him also wanted all along.
I also love the fact that when he sings, "ain't lost" I can hear and see his teeth clenched. Again, here is more of that naked pleading from the previous section. He begins with the plea "tell me we ain't lost" and ends with another promise "I'm yours and I've got what you want."

All the fightin' will have been for nothin'
If at the end I can't have you
I'll throw it all away if that's what you want me to do
This part makes me so sad for him. Here is the mighty Rick Springfield (as he was when this came out) openly saying he'd throw all of it away for whatever…peace, an innocent view of the world again, his family, his own sanity? Again, I see this as maybe being self-directed. Perhaps him saying, "If I could just feel like my old self again, I'd let this all go." Maybe he is saying that in order to stay sane and healthy and be the Rick he is clearly missing , he can let it go, he can move away from Oz, as the rent is just way too high there.

Guitar plucking (because I don't know the technical term for what he is doing here)
I think this too is the music mirroring the emotions. What I see (and this is admittedly a bit funky) is tiptoeing. It is like when you are making a huge decision, you jump from good point to bad, from pro to con, I always call that tiptoeing around a problem trying to sneak up on the solution. That is what the little plucking reminds me of here. Him tiptoeing musically, hoping that with this song whatever is haunting him will be solved if he can just stay on his toes long enough.
Funny how desire can burn you up inside
And make you commit emotional suicide
And this is the line…never before has a lyric moved me more. I have struggled with the double meanings of this one as well. Emotional suicide??? It could be killing your feelings – stuffing them so far down, you go numb. Maybe that is what it takes to succeed and to live in Oz. Or maybe, the inflection is elsewhere in the phrase. Maybe it is not emotions being killed, but rather yourself you are killing with such strong emotions. In one view, the emotions are BEING killed, in the other, emotions are the KILLERS. Desire so strong you'd rather die than fail. I see both sides being possible, and I suspect he intended it that way.
And that is why I write. That he could take 14 words and make them mean such opposite things astounded me. I had to learn to do that!! I had to see how that was possible. And as hokey as it may sound that is why I go on so much about what he has given me. Had it not been for that line, I'd have never wanted to grasp the mechanics of language. He as much as held the pen in my hand when he threw that line out there. And I see myself as owing him hugely for it!!
Everybody's got the desire to leave their mark
Some just do it over a trail of broken hearts
I think this is him questioning himself again. What did he give away for success? What was the price? Did he break his own heart in the end? Did he manage to alienate everyone in the process? I think this is his guilt about having finally made it. Maybe it is him asking himself if he killed his soul to accomplish his goal.

And all the people that protect and serve
Would disappear if the well dried up
Again – talking to himself perhaps – letting himself know how fragile it all is. Okay – here I am, but I could lose it. Also pointing a finger at the sycophants and hangers on who are so in love with him because of what he can offer them. I hear this as a kind of theme sometimes with Rick – I think he hates the idea of being used and so the aggravation with the idea of never knowing who wants what (back to the "Believe in Me" "worn me out and gone" line) is a recurrent topic. And in this song, largely about the cost of success, it is not a surprise to find the old theme popping up in the middle.
I'm thirsty for affection
Let me drink from your loving cup

I see this as more of that naked begging. He is just flatly saying it now: I can't be abandoned, I can't be here in Oz alone, I can't face my own demons without someone else…and maybe that someone else is not another separate person, but another side of him. Maybe he can't face Oz without all of his many sides meshing together and working in tandem. I know it is so much easier, and maybe more likely, to see this as a song about his wife or mother or best friend. And I think that is the case to a degree. But I think it is deeper as well – I think this is another sleight of hand, double entendre from him. I think this is also (and mainly) Rick the Rock Star talking to Rick the man. I think he is just angry, disillusioned, and using this as his tool to fight back the evils he sees his dream bringing him.
He is finally facing that he can't live in Oz without the help of his support system (external and internal). And that is the real meaty paradox of the song. You have to shut the world out to get to Oz, but once you arrive, you have to have help (from within and without) to cope with the nightmares that come with the new emotional and physical address. It (success, Oz, dreams) is the ultimate Catch-22…
And the finale, no fade ending… with a final bang from the drum and scream from the guitar, it ends. Because in this puzzle there are never going to be answers, only more questions, so really, that is all there is to say.
Very simply, I love this song!!!! Had Rick stopped recording and retired completely after releasing it, this would have been enough to make me a fan for life. Because after hearing what a struggle being him was at that time, how could I blame him had he decided to just give it up?
And on that, I have said enough! Thanks for listening to my ramblings, and as I said – I may have it all wrong – this is just my take on things and how I currently view it. I could change my mind completely tomorrow .
I appreciate you letting me share. - Anna Cheshire

---
Pull up a couch. (That will be $200.00 for the first hour please). Living in Oz is a song that reminds me of the kind of thoughts that go through my head when I am having an appointment with my therapist…..

( Ever since I was a kid
I remember having dreams of grandeur
I was gonna be someone, I know what I want)

It is a reflection of not only my current state of mind, but my past…the ups and downs…all that I have managed to accomplish, complimented by just as many moments of disappointment. Sometime I let myself down, and at other times I was let down by people who mattered, people who I though I had a special connection with…..

( Everybody's got to fight their demons
And you know I had to fight mine, too
It took a lot out of me, it took a lot out of you)

It can be an emotional battle of guilt when you are working on your goal or passion. Rick says 'never give up, never give up, never give up'…but at the same time you are bound to put something or someone else on the backburner. This song reminds me of the struggle to keep a balanced relationship between giving to you, and giving to others. For those who had to take their turn sitting on the sidelines, some may have walked away, and others would still be waiting…..

( Everybody played second best
And I held you back just like all the rest
I think I got what I want)

Sometimes in life it seems as if you have more supporters than you can count…that is, when you are on the top of your game. It is when you reach a dry spell that you can take an honest look around and see who is still left.….

( And all the people that protect and serve
Would disappear if the well dried up
I'm thirsty for affection
Let me drink from your loving cup)

Passion and desire can be wicked, cruel things. They can feed you and motivate you at times when you thought you were running on empty. They can gang up on you and block you from seeing the light. If they consume your every fiber in your body, you can unknowingly hurt others, while slowly killing yourself….

(Funny how desire can burn you up inside
And make you commit emotional suicide
Everybody's got the desire to leave their mark
Some just do it over a trail of broken hearts)

The chorus 'Living In Oz' describes a scrambled, almost delirious state of mind.

If dreams come true, we can opt to pinch ourselves to see if they were real or,... question our original dream - if the outcome from obtaining it was not what you thought it would be. Dreams can be ones of ecstasy ,or a much needed wake up call.

Dreams are nothing concrete that we can see while not in sleep mode. It is almost like you are in a fantasy land when you dream (and daydream). Oz is also real but fantasy. It is definitely not Kansas.

This song makes me angry. It reminds me of all the times I ran more than my share of the mile, only to have someone else step all over me at the finish line. The music is intense, deliberate and powerful. The lyrics acknowledge moments of weakness but you still refuse to put both feet over the edge. The song screams 'Wake Up at Listen to What I Have To Say if You Want to Understand'. This is also one of my favorite of all his songs. Raw honestly…a good reality check. I love it. - Kat M.