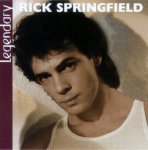 ROCK OF LIFE
(Music & Lyrics by Rick Springfield)


I feel the big beat
Rock of Life
Big beat talk to me
Waking up blind with the house on fire

Well I pick up my guitar, (I tune up)
I look in the mirror
It's like a stranger in my hand (the baby is crying)
There comes a time when the boy must leave (get up)
And the man has to enter
For the soul to understand (all of the changes)
As if it ain't hard enough this life I'm living in
I was caught with my guard down
When the world came knocking

I feel the big beat, the Rock Of Life
Big beat talk to me, Hey - Woo
I feel the back beat, the Rock Of Life
Waking up blind with the house on fire

Is it something in my head (look up)
Or the time of the season
Or the little boy in my hands (must be a reason)
Yeah, there's new meaning in my life (a shake-up)
But there's pain and confusion
And I'm trying to understand (all of the changes)
I've been cut so deep but I can't make it bleed
I was caught with my head in the sand
When the world came knocking

I feel the big beat, the Rock Of Life
Big beat talk to me, Hey-Woo
I feel the back beat, the Rock Of Life
Waking up blind with the house on fire

It ain't no perfect life
This one I'm living in
And I was caught with my guard down
When the world came knocking

I feel the big beat, the Rock Of Life
Big beat talk to me, Hey - Woo
I feel the back beat, the Rock Of Life
Waking up blind with the house on fire

I feel the big beat, the Rock of Life
Big beat talk to me, Hey - Woo
I feel the back beat the Rock Of Life
Waking up blind with the house on fire

(total playing time 3:49)


SONG FACTS:

This song appears on the following albums: Rock of Life, Greatest Hits Alive, Best 21 (Japan), Best of, Best of Rick Springfield, Greatest Hits, Anthology (import), Rick Springfield, Behind The Music: Rick Springfield Collection, and The Best of Rick Springfield (Japan), Legendary, Anthology (written in rock), We Are The '80s. The single Rock of Life reached no. 22 on the Billboard Hot 100.


Rick Says: I wrote this song over a course of about a year.
It started out in the back halls of a Japanese concert hall in 1985, the riff started out, and I kept in the back of my head, just as a concert song because I liked the feel of the riff, and eventually when I took some time off , when my son was born, that was really when the lyrics came , which is basically what it's about. It's about all the changes that happen when something amazing happens in your life, and "bang", it hits you and you're not ready for it. - Hitline 1988

According to US
The first time I listened to this song, I didn't really listen to the song...you know what I mean? I was in college, at the age where my music was supposed to be cool, not all full of horns, and hey -wooos. Frankly, I think I was embarrassed. Actually I think the embarrassment came from hearing this played upon it's release on the Rick Dees Weekly Top 40 radio program, where the show made fun of the hey-woos throughout the whole broadcast. I had recorded it because the week before they had mentioned that they talked to Rick and would be playing snippets of the interview and the new song next week. I was all set to go...and I listened with a sad heart while the tape player was whirring away. Rick was making fun of my Rick! I cannot even remember what our Rick was saying in the snippets they played...I never listened to the tape again, the insults were too much for me to ever hear again. I remember pitching that tape when I moved out in 1989. (the memory still haunts me...what was I thinking???) I don't know if this is what cultivated my dislike for this song, but it's a start.

I knew Rick had gotten married, had a baby, lived life. I just didn't want to hear it like this in a song. I thought Rick's voice sounded very strained, like he was forcing himself to sing it in a key he was not used to. This just sounded so completely different from a "Rick Springfield" song, that I didn't like it. I wanted a rehash of the old stuff I guess. I shuddered to think it was actually me "growing out of Rick." I still think this is my least favorite tune on this album because of the brass section. I'm sorry, but it sounds like a Chicago song to me.

This song does have the significance of showing my then boyfriend who eventually became my husband, just what "Rick Springfield" can do to me. When we started dating, he knew I liked Rick. He just wasn't aware of how much. By then, my walls weren't wallpapered with Rick, I just had a few things hanging around here and there, my concert ticket stubs, maybe a poster on the back of the door...so he wasn't thinking me being an RS fan was too serious. Then one day, early in our relationship I was over at his parents house where he lived at the time, and just strolling through the living room. His dad was flipping channels and stopped at American Bandstand right when Dick Clark said "Rick Springfield." Well, that was it. I yelled at his dad to stop, I had to see this...and plopped right down on the couch next to him. My father-in-law hadn't really had the opportunity to get to know me too well yet, so I can only imagine what he was thinking (I have never really asked him if he remembers this). My husband said I totally tuned out the rest of the world for the whole ROL performance, and then proceeded to tell his dad (and mom who had wondered in to see what all the fuss was about) about Rick, and what a big fan I was when it was over. Then I MADE them keep in on AB to watch the rest. Now, if you had ever met my father-in-law, you'd be laughing at that sentence. Picture a very Italian (when I'm mad at him I refer to him as The Godfather) man in his late 50's being told by the twentysomething girlfriend of his youngest son that he has lost possession of his TV while Rick Springfield is on. Nowadays, they kind of take the whole "Rick thing" in stride, but it took a lot more for them to accept it than my family (but my family has got years on them in that area).

I don't think I listened to this song again for another few years, it probably wasn't until 1992 when I bought a CD player, and ROL was the only Rick CD I owned at the time, so I cracked it open and put it on. I was now married, and expecting my first child. Talk about being caught in a time warp! The words in this song finally made some kind of connection to me. Now I knew why this song sounded so different to me back then, Rick was telling me himself..."Well I pick up my guitar, I look in the mirror it's like a stranger in my hand (the baby is crying)." He had totally changed, he wasn't this rock-and-roll singer anymore, he was a dad. I love how "the baby is crying" is in the background. Just like life...you're trying to do whatever, eat-sleep-laundry, and the baby is crying in the background. "There comes a time when the boy must leave (get up) and the man has to enter" Yep, been there done that. Not the kid anymore, I HAVE the kid. The baby is crying, get up and take care of it. I was so happy, I finally had Rick back in my life. I would listen to the old stuff repeatedly back then, always to reminisce about the fun times in high school and whatnot, but I felt like I had a whole new Rick album to experience again when I rediscovered this.

I saw Rick on the "club tour" in 1993. I had to literally drag a friend with me, I could not find ONE SINGLE PERSON who wanted to go. My husband refused, my best Rick bud from high school told me to grow up, no one I worked with wanted to go. Finally out of pity a girlfriend who only knew JG told me she would go. No one could understand why I wanted to go see this "washed up" singer from the 80's. I was married, a mother to a one year old son, a professional...yet there was something inside of me calling out to me telling me to go and see him again. I mention this, because Rick did ROL then, and it was the first time I had heard it live. I didn't even recognize it when it started up. It sounds much better live then on the CD, and I still think this today.

I do have a good memory of this song, and it comes from recently...this past summer when Rick played Navy Pier in Chicago in June. My friends that I drove from Michigan to Illinois to see Rick and I were walking along the Navy Pier and Rick was doing sound check, and they did a bit of ROL. Right away, we all stopped to listen, and did the hey-woos at the right time. This time, it was okay...and I was not embarrassed. - Michelle P.