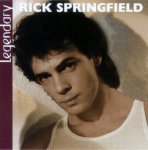 TEAR IT ALL DOWN
(Music & Lyrics by Rick Springfield)

I walk through the streets of my old town
Trying to remember all the feelings
But the only feeling was that something
Sweet had come and gone, for everyone

There's factories in the fields where we used to run
Smoke in the sky that blocks out the sun
There's a hard day coming for us daughters and sons
Wake up
Some things had better change

Tear it all down
And starting here and now
Let it all burn
So many souls in pain
Tear it all down
Too many hearts in doubt
We're never gonna learn

All of the treasures we own
God bless the house, the car and the t.v.
They built us a prison without any locks
Uh-huh
And meanwhile the men who claim God on their side
Spit out their message, sell me a ride
While we look for idols inside of a fashion magazine
Things are gonna change

Tear it all down
And starting here and now
Let it all burn
So many souls in pain
Tear it all down
Too many hearts in doubt
We're never gonna learn
There's a wall to keep us in
Tear it all down
And walls to keep us out
Let it all burn
Too many souls in pain
Tear it all down
Too many hearts in doubt
We're never gonna learn

Lying naked here in the shrine of your embrace
Your embrace
We touch the burning cauldron to your angel face
Angel face

I look at my boy as he sleeps
An innocent facing the lions
I wish there was some way I could talk to my father again
Uh-huh

There's a bomb in the schoolhouse
Wired to the face of the clock
In the face of disaster we stand like a rock
You can't want your children to pay for your sins
Wake up
Some things are gonna change

Tear it all down
Some things are gonna fall
Tear it all down
We can't go back again
Tear it all down
With backs against the wall
Tear it all down
There's a wall to keep us in
Tear it all down
There's a wall to keep us out

Let it all burn
Too many souls in pain
Tear it all down
Too many hearts in doubt
We're never gonna learn
Some things are gonna change
Tear it all down

Starting here and now
Let it all burn
So many souls in pain
Tear it all down
Too many hearts in doubt
We're never gonna learn
There's a wall to keep us in
Tear it all down
And walls to keep us out

Let it all burn
Too many souls in pain

(total playing time 4:17)


Song Facts: This song appears on Rock of Life and Legendary.. Rick has performed part of this song live at least a couple of times (and each time he says "we've never done this one live before). Once at Oroville, CA on 7/8/00

When Rick was promoting Rock of Life he was asked what song from the album meant the most to him.

Rick says: Tear It All Down just for a specific line in there - "I look at my boy as he sleeps, an innocent facing the lions, I wish there was some way I could talk to my father again". What that says is the whole relationship that my son created where I looked at the relationship between me and my Dad and it brought in all kinds of things that I wasn't ready to ...didn't that would happen, that those doors would open. And that song is probably the closest to me because of that. - Hitline 1988
According to US
There is no question as to the meaning of this song. The lyrics are actually quite disturbing if you stop to examine them, which of course I did for this review. It's amazing what you can learn from this man, after many years of listening to his music, I think I'm really hearing it. Does that make sense?

I love the guitar work in this song. Rick's words combined with the music playing makes for a great visual, I can almost see a video for this song. Picture this: Rick walking down the street of some small city, first in black in white with the 50's cars parked here and there, and then in color - with harsh images of graffitti on the walls of the buildings, and trash strewn everywhere. Back to a black & white image of children running across a field of corn, and then the color image of a factory now standing in the same place, with smoke pluming out of it's stacks. The chorus is where I kind of stop and wonder just where Rick was going with this song. Why Tear it All Down? Can he not accept change? Change of course does not always mean for the better, but change is inevitable in life. Why not, rebuild and be better? (but that makes for a sucky song title, eh?)

I mentioned that I find the lyrics disturbing. I don't know if it's the words kicking at my heart telling me I'm part of this progress, that I could be doing better (hence, I'm feeling guilty at this so-important message Rick is giving us) or the fact that Rick is so disgusted with the world that he feels the only thing to do is "let it all burn".

The segment, "Lying naked here in the shrine of your embrace (your embrace) we touch the burning cauldron to your angel face (angel face)" I have always taken to mean he was talking about God and how we have taken his world that he created and turned it into something disgraceful.

I heard Rick talking in an interview back in the 80's that this was his favorite cut off this album. A girl called into the radio show and asked him which was his personal favorite, and he said Tear it All Down, but then he elaborated that it was specifically the line "I wish there was some way I could talk to my father again". I remember hearing this statement coming out of my radio, and feeling for Rick...thinking I would love to grant Rick that wish. I really
envy Rick of his loving relationship with his father, and how he manages to mention him time and again in his music. without making it seem corny or childish. That statement totally fits into this song, yet I'm not sure if it's because we are such fans of his that we know why that is a powerful line. If you didn't know him the way we do, would it stand out as indifferent to the song?

Ok, I think I'm getting in way too deep. Superficial tanget here......Rick performed this song at a fan's request at the(famed) Tucson RLS fanclub luncheon. He remembered most of the words, yet he said he had never performed it live until that moment. I've never seen him so
beautiful. (and he had those damn jeans on!) Until that point, this was just another song on another album for me.- Michelle P.
---
I love the opening music of this song. I just get excited when it starts playing, it just gives off such a positive vibe for me. The open verse reminds of the feeling that you can't go back, which is always a sad realization. Our priorities are screwed up.

For me this song doesn't have the negative doom and gloom that some others have mentioned. Unlike some of the songs in Tao, where things seemed so hopeless, this one has more of a positive feel to it. Yes things are bad, but we're going to make it better, it's not a "things need to change" thing, but a "things are going to change" thing. "We can't go back again", so we'd better learn to deal with things the way they are, and make them better under these circumstances instead of wasting time wishing things are like they were.

Lying naked here in the shrine of your embrace
Your embrace
We touch the burning cauldron to your angel face
Angel face

This part has always been a mystery for me, I never could grasp what it meant, but after reading the discussions, I have a much clearer feel for what it means for me. The minute it was presented that the angel could be Rick's baby instead of maybe the love interest, a light went off, and that's when this started making sense for me. It's like the baby was born sweet and innocent and beautiful, and the adults are the ones that teach it hate and all the ugly stuff that comes with life and ends up scaring the angel face. - rlh