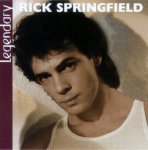 WOMAN
(Music & Lyrics by Rick Springfield)

And I say no, no more
I can't see you again
But I don't know if I mean it
I don't know if I just pretend
I make up my mind the feeling's dead
But who's fooling who inside my head

And I know that I had the feeling
That something's wrong
It's been out of my control for much too long
I always seem to want to fall in love
With the iron hand inside the velvet glove
But it feels so good

Oh woman I need you
Do you want me to beg
I lost my pride long ago
And you know it
Oh woman I love you
When you take me to bed
My private beatings never show

Woman when you make love you close your eyes
And I don't get any closer to the mystery
Oh woman I need you
You must be the one
Don't cut me free 'cause I can't be by myself

The voices say "stand up"
I wish that I could
I feel the nail being driven in
But there's something about it that feels so good
You're always the talk of the town
And the town won't shut up talking
'Til the king is crowned
And I know that I know you like it, hard and tough
There's a lot of heat and spark, but that's not enough
The actor wants to skip the final scene
Tho' the keys are in the getaway machine
I just can't go

Oh woman I need you
Do you want me to beg
I lost my pride long ago
And you know it
Oh woman I love you
When you take me to bed
My private beatings never show

Woman when we make love you close your eyes
And I don't get any closer to the mystery
Oh woman I need you
You must be the one
Don't cut me free 'cause I can't be by myself

And I know that I get the feeling
There's something wrong
It's been out of my control for much too long
I always seem to want to fall in love
With the iron hand inside the velvet glove
But it feels so good

Oh woman I need you
Do you want me to beg
I lost my pride long ago
And you know it
Oh woman I love you
When you take me to bed
My private beatings never show

Woman when you make love you close your eyes
And I don't get any closer to the mystery

Oh woman I need you
You must be the one
Don't cut me free 'cause I can't be by myself
Oh woman I need you
I lost my pride long ago

Woman, when you make love you close your eyes

Oh woman I need you
Oh woman I love you



(total playing time 5:53)

Rick says about the opening dialog:
It's a father talking to his son about women. And it's not particularly sage advice. The point is that the father is completely out of touch with where his son is regarding girls and sex and tried to talk him in a way that he understands, but he doesn't. I don't know. It may be something from my past.

Song Facts: This appears on Rock of Life and Legendary

According to US
I do not think this is about Barbara. I can see the viewpoint of the affair though. I'm starting to think our man is/was probably not as monogamous as I had dreamt my white knight to be.

I had read somewhere a while back that the beginning "voice" on this song was supposed to be representative of a man giving advice about women to his son. I'm pretty sure that this was asked of Rick in an on-line chat way back when he would just pop into the RLS chats, but heck if I can find that quote right now. Rick couldn't remember what the voice was specifically saying (go figure) but that was the way he was going with the beginning of this particular song. Since I heard that my interpretation of this song changed. I used to feel (along with popular opinion) that this was another love song about how Rick loved his "woman". He needed her, he wanted her...yadda yadda, let's have that emotional spiritual sex that I keep looking for. The father-son connection Rick referenced turned on a light bulb in my head though. That father-son reference also goes with the theme of this album of Rick now being a father and having a son.

I see this song as being about women in general. About the male race being unable to live without females, no matter how much they think they could. Men are raised to be tough, non-feeling beings, the breadwinners, the ones who go off to war. Throughout time, a strong man always blamed his downfalls on the love of a woman. "And I say no, no more, I can't see you again but I don't know if I mean it" Man's head tells him love will make him weak, yet his heart pulls him back. "I make up my mind the feeling's dead but who's fooling who inside my head"

I have seen and read time and again how men are always surprised at a woman's inner strength. I think the line, "I always seem to want to fall in love with the iron hand inside the velvet glove" is an excellent description of women nowadays. We are all "hard and tough" when we need to be, yet can deceive the world by dressing up with that velvet glove to appear soft and feminine.

The chorus is loaded with typical "man" statements. My how their story changes when you get them alone in a room, with that need they have for tenderness. I need you, and I will beg for you because you already know I will beg for you. "I lost my pride long ago, and you know it" "Oh Woman, I love you when you take me to bed (mission accomplished) my private beatings never show" I'm thinking private beatings is referring to whatever man is berating himself for. "Woman when you make love you close your eyes and I don't get any closer to the mystery" I know I've heard countless songs, read endless poems, seen hundreds of movies all written by men claiming that women are a mystery to them. So Rick is saying, "I'm as close to you as I can ever be physically and mentally (while making love) and I think by looking in your eyes I can see what it is that makes you, You...yet you close your eyes /turn your head/don't let me in." It's not because woman doesn't love the man she is making love with, it is because man will never understand what it is to be a woman unless he is a woman. Whether she closes her eyes or not. "Oh Women (notice here in the lyrics Rick does go from saying woman-singular- to women-plural) I need you you must be the one, don't cut me free cause I can't be myself". Realization of man realizing he would not be the same person he is today without woman.

"The voices say stand up, I wish that I could". Take charge, get a job, have a family, go to war - be a man! "I feel the nail being driven in, but there's something about it that feels so good" This (job, family, responsibility) could kill me, yet I enjoy it. Still, after the day is done, the war is won, the deal is sealed, the man goes back to the woman. "Tho' the keys are in the getaway machine I just can't go"

I love the melodies in this song. Rick's voice sounds excellent. I've always been attracted to this cut on the album because of it's title, I had always wondered if this was Rick trying to copy John Lennon. :-) My favorite Lennon song is also titled "woman". I also have to giggle whenever this song starts up from a memory I have of a friend of mine's interpretation of what Rick was saying. She made the ultimate friend sacrifice for me and did a 4 hour one-way road trip with me to see Rick once. Driving home at 3am (we had to be back the next day due to work obligations) we were listening to ROL and this song came on. Halfway through the song, she says to me, "Is he saying OLD woman?" After being horrified at her, we laughed until we cried. Boy, that would sure make a different interpretation of this song, eh? - Michelle P.
---
I've always thought this song was about an affair, or at the very least, a forbidden relationship. Take away the first two lines, and the song would have a totally different meaning for me, but with the song starting out with the struggle of the need to end it, I can't see it any other way. And the first verse is so strong - how many times have we told ourselves "that's it" knowing we didn't mean it.
I always seem to want to fall in love
With the iron hand inside the velvet glove
But it feels so good
He's attracted to strong, beautiful women with a mind of their own.
This is one line I don't understand "Til the king is crowned". I'm not sure what that represents.
I think this is my favorite verse:
And I know that I know you like it, hard and tough
There's a lot of heat and spark, but that's not enough
The actor wants to skip the final scene
Tho' the keys are in the getaway machine
I just can't go
It seems to be mostly a sexual thing, he knows that in the long run it won't be enough to sustain him, but he just can't walk away.
For me, the difference between this song and Soul to Soul is that the focus of this song seems purely sexual and the object in Soul to Soul seems to be more of a Soul Mate. - rlh
---
I have to start by saying, what is NOT great about this song!? Every line, inflection, double meaning & all the music throughout is just incredible. The whole concept of the song is beautiful & seductive, in an odd kind of way. I find the lyrics to be very raw & emotionally open. (But I don't have a clue what the muffled voice at the beginning of the song is saying. At least not all of what's being said. Something about a man's point/principle & a woman is very obvious.)

WOW, the chorus is awesome. "Oh woman I need you, do you want me to beg? I lost my pride long ago, and you know it" & "oh woman I love you, when you take me to bed my private beatings never show." I love how he adds, "and you know it." This makes it more obvious to the listener that he realizes she has major control over his emotions. I love his use of the words beg & bed, and the way he sings them. There is such a longing in his voice; a desperation. He wants to embrace her love, but a part of him is afraid. There's also a feeling of insecurity when he says, "when we make love you close your eyes, and I don't get any closer to the mystery." He wants to learn the meaning behind this love, this woman who has such a grip on him.

"I always seem to wanna fall in love with the iron hand inside the velvet glove, but it feels so good." This has to be one of the coolest lines (there are so many cool lines) that Rick's ever written. It definitely made me put on my thinking cap! I knew I'd heard this expression many times, but wasn't really sure how to take it in this song. I finally came to a personal conclusion, since I know he purposely writes in a way that can be interpreted from many different angles. I think it means that he wants true love, but finds himself always taking the hard road (the "iron hand"), to get to that love ("the velvet glove"). As if to say there has to be hardships & roadblocks in a relationship in order to get to the goodness of it. Hmmm….I am still pondering that one every other time I hear it. Insecurity again? Maybe he unconsciously (or consciously) creates turmoil because of the fear & doubt. That's the feeling I get with such lines as, "and I say no. No more I can't see you again. But I don't know if I mean it, I don't know if I just pretend. I make up my mind the feeling's dead, but who's foolin' who inside my head," and "the actor wants to skip the final scene. Though the keys are in the getaway machine. I just can't go." I believe he is extremely torn in this song. He is obviously madly in love with her, and is totally willing to give himself to her, but he also seems scared of the commitment. Maybe he thinks she is hiding something when she closes her eyes. Or that there's a revelation he might miss.

There are even inner voices that say…"stand up," but he can't. He realizes how her love is taking hold of him…"I feel the nail being driven in," and how strangely enough--he likes it, "but there's something about it that feels so good."

In my opinion, Woman is one of Ricks most powerful songs. It's hauntingly romantic, yet sad & indecisive. I absolutely love this song! Along with Soul to Soul, it's my favorite song from ROL. I play it constantly - Kelley Pearson