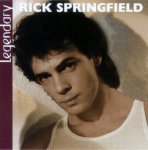 BLACK IS BLACK
(Music & Lyrics by M. Grainger, S. Wadey & T. Hayes)

Black is black, I want my baby back
Its gray is gray since she went away, Oh woe
What can I do
Cause I, I'm feeling blue

If I had my way, she'd be here today
But she'd go in time and leave me to cry again, oh no
What can I do
Cause I, I'm feeling blue

I can't choose, there's too much to lose
My love's too strong
Maybe if she would come back to me
Then I can't go wrong

Bad is bad, that I feel so sad
It's time, it's time, that I found peace of mind, woe woe
What can I do
Cause I, I'm feeling blue

I can't choose, there's too much to lose
My love's too strong
Maybe if she would come back to me
Then I can't go wrong

Black is black, I want my baby back
Its gray is gray since she went away, woe, woe
What can I do
Cause I, I'm feeling blue
Cause I, I'm feeling blue
Cause I, I'm feeling blue


(total playing time 2:52)

Song Facts:

This is a cover song. More information can be found in our Cover Song section.

It appears on the following releases:
Success Hasn't Spoiled Me Yet, The Encore Collection, and Legendary.
According to US
We know Rick did not write this song, but that he chose to cover it on SHSMY, but why?

Well, the beat is okay, somewhat catchy but nothing like I'll Make You Happy off of SDAA.
It is in his 'key', even though he has a good range and I would think can sing almost anything.

Just like we relate to so many of his songs, depending on what we are going through in
life, I think he probably was at a point where he could relate to this one. There appears to be a recurring theme of 'wanting his baby back' on this album. Does it mirror real life when a break up happens, then you are back together, over and over again?

Interesting lyrics include:

"I can't chose, there''s too much to lose. My love's too strong." Between GH, writing songs for this album, touring and dating, something's gotta give so yes, there is a lot at stake and perhaps too much to lose.

He is also a tormented soul and references to feeling blue and wanting peace of mind are made throughout the song. So, perhaps this song had some sort of healing power for him, so much so that he chose to cover it??? - Kat M.
---
This is probably my LEAST favorite song that Rick has EVER recorded. Now and then I flip forward through this song. I can only surmise that Rick might have had some attachment to the song & that's why he included it. That would be a great interview question... Why record BLACK IS BLACK?? Of course I'd love to hear that he was pressured by whomever to include it for kicks or that they were just shy a track. Dunno... Black is Black... I want my original Rick tunes Back.

In an effort to try to find something nice to say about this song (my Mother always said, "If you can't say something nice, don't say anything at all.") I did some 'net surfing. Imagine my surprise to find a video of the original song on You Tube! Then I noticed it's been viewed 57, 625 times!!!! No, that is not a typo. Here's the link: http://www.youtube.com/watch?v=VVWNZPOUhO8

I picked myself up off the floor muttering, "I can't f*ing believe it." and read some of the comments. Apparently people think that Michael Jackson's "Billie Jean" was plagiarized from this song. I'll be damned. No comments about Rick covering it though. Damn.

This may explain though, why Rick covered it. Apparently it's major in Spanish circles. How it came to the attention of an Australian musician though, is anyone's guess. This is the best *compliment* I can come up with for this song. It's been years since I've listened to this one without hitting SKIP on the CD player. I tried it again today, just to try to get a feeling for something to write about. I couldn't do it. I still hate it. - Michelle P.
---
UGH! I hate to start out a review with the word, "ugh," but…..UGH! I remember listening to this tape as a teen when I first got it and thinking, "why Rick?? Why did you have to go and mess up the middle of a brilliant collection with this song?" Of course, in the day of tape recorders it wasn't so easy to just skip a song you didn't like. It was a `serious' effort to get by the song. A lot of times I'd be busy doing something and I'd just let it play. I'd even catch myself singing along to it on some days, and found that I'd scold myself quietly for singing to it. I surely didn't sing along because I enjoyed the song, but because it was there and it just had that catchy thing going on in the lyrics. (and when I say catchy…that doesn't always mean a 'good thing.') Unfortunately in this case, it's one of those songs that once you get it in your head, it simply won't go away.

I've learned in years since that Rick had the least to do with the completion of this album than he did with any of the others he's ever done. Ok, so that is a major relief to me. He was a really busy man during this time. He was touring, writing, recording, playing Noah Drake, and showing up for countless programs and interviews. (and he was also in a `new' relationship during this time) Then he had to find time to just be himself in the midst of all this frenzy in his career. So his head wasn't on straight, right?! I am hoping he had a momentary lapse of insanity when he recorded and added this cover song to the album. Even Rick is not perfect….but I love him anyway! Did he really LIKE this cover? I have no idea. I'd like to ask him someday, "what the hell were you thinking Rick when you did this song?" I wish he would clue us in here.

The part I hate the worst for some reason is the "I, I, I, I, I…I'm feeling blue." YIKES! Ok, so maybe I'm being a tiny bit harsh? I'm not saying this is the worst song anyone's ever done, but it pretty much sucks how the collection of SHSMY is flowing along so nicely and then suddenly we have "this!" Thank God it's one of the shorter songs on the album with only 2 minutes and 54 seconds of torture to endure before moving on to Don't Talk To Strangers. Also, I am so grateful for the days of CD's and burners we have now, and the option to create an extra copy of SHSMY and totally leave this one out if I so choose. (and yes, I would leave this song OUT!)

I'm really glad that Rick hasn't taken a sudden interest in this song once again and started doing it live. He'd have to really change it up a lot in a live version to change my feelings on it. In fact, I heard a live audio once of this song, and it sounded way too much like the recorded version. So it didn't help matters for me! Please Rick…don't bring this song back out for the `masses.' I think this one is best left alone. I'm hoping he feels the same way. - Kelley Pearson

---
Heaven help me! I can ONLY listen to this song when I am in some sort of 'stupid' mood! It's really not all too terrible, but in my opinion, it is just a song you want to act kinda nutty with. ha! Rick doesn't even sound like he's all that into it in this one. In my opinion, he only added this song to the album to take up space......he had to! REALLY! - Amy L.
---
Will whomever told Rick to record this song please take responsibility? Could it have been Rick? I actually do remember the original version of this song which I thought was recorded by Gene Pitney, but while researching this song discovered was actually recorded by Los Lobos. I just really don't know what to say aside from "What?" I just don't really like his voice on this and don't even really think it belongs to this album as a whole. Elizabeth S.