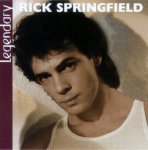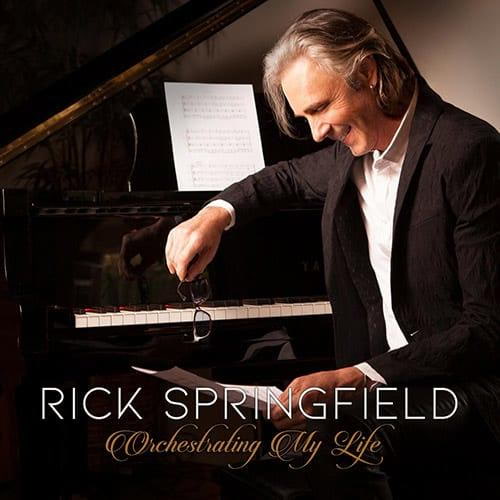 DON'T TALK TO STRANGERS
(Music & Lyrics by Rick Springfield)

When you were just a young girl and still in school
How come you never learned the golden rule
Don't talk to strange men, don't be a fool
I'm hearing stories, I don't think that's cool

Why don't you tell me, someone is loving you
'Cause you're my girl, some say it's no longer true
You're seeing some slick continental dude
I'm begging you, please

Don't talk to strangers, baby don't you talk
Don't talk to strangers
You know he'll only use you up
Don't talk, don't talk, don't talk
Don't talk, don't talk to him
Nobody, nobody, ever told you

Now tell me, how's life in the big city
I hear the competition's tough, baby that's a pity
And every man's an actor, every girl is pretty
I don't like what's getting back to me

Now who's this, Don Juan I've been hearing of
Love hurts when only one's in love
Did you fall at first sight or did you need a shove
I'm begging you, please

Don't talk to strangers, baby don't you talk
Don't talk to strangers
You know he'll only use you up
Don't talk, don't talk, don't talk
Don't talk, don't talk to him
Nobody, nobody ever told you

Fais l'amour avec moi
What's he saying baby
Viens dormir, mon amour
I asked you not to talk to him
Donnez-moi votre coeur ce soir
I'm begging you

Don't Talk To Strangers, baby don't you talk
Don't Talk To Strangers, You know he'll only use you up
Don't talk, don't talk, don't talk
Don't talk, don't talk to him
Nobody, nobody ever told you

Don't talk to strangers, baby don't you talk
Don't talk to strangers
You know he'll only use you up
Don't talk to strangers, baby don't you
Baby don't you talk


(total playing time 2:59)

Song Facts:

Rick performed this song on the Live and Kickin Special and the video release of Beat of the Live Drum. He continues to perform this song at concerts today, and even did a part of it during EFX Alive. At one time, Rick would talk on cell phones from the audience during this song, and this inspired a tv commercial for AT&T. This continues to be an audience participation song, where members of the audience are allowed to belt out "Don't Talk to Strangers".

It appears on the follow releases:
Success Hasn't Spoiled Me Yet, Alive-Greatest Hits, Best 21, Best of, Best of Rick Springfield, Greatest Hits, Anthology (import) The Encore Collection, Behind the Music: Rick Springfield Collection, The Best of Rick Springfield (Japan), Platinum & Gold, Legendary, Anthology (written in rock), We Are The '80s. It reached #2 on the Pop Charts, debuting 3/6/82

Rick says: I'd always liked the title and I'd had it around in my head. What the song says, there's no deeper meaning, it's just my paranoia about loving someone and fearing that they're going to do me wrong - Hot Ones Radio Show, 1984.
According to US
I loved this song the first time I heard it. Such a great melody and great lyrics. What a hook!! I couldn't help but sing along to it. I really consider this song to be one of Rick's Power Pop masterpieces. His voice sounds great here. He is pleading "Please!" "Don't Talk To Strangers".
I was not surprised to find out much later that he wrote this song about his wife pre-marriage. What I found so intriguing is the fact that he was out on the road every weekend and we all know the stories about groupies. I'm sure she had much more reason to be worried. It just goes to show no matter how handsome or successful you are, people still have the same fears about their relationships. I almost get the feeling from this song that she couldn't even have a passing conversation with another man without him getting upset. I think he was a very insecure young man, scarred by events in his past relationships and that was the impetus for him to write this song.
Elizabeth S.
---
I have a special place in my heart for this song. This is the one that really made me a fan. Between the song itself, the video, and Rick's performance of this on Solid Gold, he really got my attention. It was because of this that I went and bought the cassette and started paying way more attention than I had before. I never really thought about what the song meant specifically at the time, it wasn't until Rick admitted during a radio interview that he wrote it for his then girlfriend (now wife), that I realized how deep the jealousy went. I just always liked the tune and the words. Rick really does have such a way with words. There is one line that impresses me so much and it's "I asked you not to talk to him". A typical guy line would be "I told you not to talk to him", and I just LOVE it that Rick worded it that way. - rlh
---

Aaahhh! I love it! This song ranks right up there with JG for me. It is just one of those nostalgic blasts from the past that make me feel so good to hear. It's really funny how, when I watch tv or hear someone say something referring to 'not talking to a stranger'......always brings me a memory of this song and Rick. Everyone has heard this phrase at one time or another in their lifetime.
Anyhow, this is an awesome song and always fun to see Rick do live, getting someone to willingly or unwillingly, whatever the case may be, to sing along in front of the crowd. - Amy L.
---
Now, with this song being a fan favorite, how can I call myself a fan when I just don't like it. It really reminds me of the style of the Doobie Brothers, and I do not care for that group at all...same thing with Hall and Oates, reminds me a little of their style too, which does not appeal to me. I consider it an upgraded division of elevator music. Someone hit the stop button and let me out!

We know Rick wrote this song about his sexual paranoia/jealousy over what his wife was doing, who she was with, while he was touring. Here he is playing to THOUSANDS of adoring female fans and he worries about her and being 'done wrong'. I can understand his feelings, to an extent, being that the LA area is full of handsome 'actors' and the like, and she is a beautiful woman. I think he also sees her as still somewhat naive, not knowing that a simple conversation can be misinterpreted by the opposite sex.

He loves to have fun in the crowd with this song, and it can be VERY entertaining to watch. I however will sometimes bolt to the sidelines and watch it from there. One of my biggest fears is having to sing the line of a song I cannot stand, plus I find that for my voice, it is a hard line to sing. The children who sing it, tend to do an AMAZING job with it and I love the look on their faces AND his when he is interacting with them during this song. It shows his playful and compassionate side. Now...watching him trying to get security to sing is another story haha.- Kat M.

---
I really liked this song when it came out, I remember waiting by the radio for hours, hoping they would play it. Yes, I did have the album and I listened to it over and over, but there was just some weird excitement about hearing it on the radio, kind of like the rest of the world was being let in on my secret...the genius of Rick Springfield.

When he was on Solid Gold and he turns to the camera with a smoldering look as he sings "I don't think that's cool"...those lips....whew! But over the years.....I became a bit ambivalent towards it. Then the Master sings it live and I SWEAR....when he sings "you know he'll only use you up"..and he goes high on "use"...GOOSEBUMPS!! I don't know what it is about that one high note that changed everything for me...he is a powerful man!!!!! - Tina W.
---
Let's start at the beginning. Picture yourself circa 1982, as that's where I am right now. I'm the proud owner of Rick Springfield's latest album Success Hasn't Spoiled Me Yet. The first single, Don't Talk to Strangers is being played all over my local airwaves and I'm just beside myself. This means that when I leave the vicinity of the record player in my bedroom to attend to mundane tasks such as eating dinner, going to school and the like -there is a radio available where I may possibly catch my new favorite tune. Nine times out of ten, it seems I do. Radios are pretty "big" in my house, there is one everywhere. Most everyone in my family listened to more radio than watched television. The trick was getting it to the proper station.

This song brings me so many wonderful memories, in fact 25 years of them. It must've been released somewhere in late spring or early summer as I recall lugging my friend's boom box back and forth between our houses (we lived 5 doors down from each other) and singing DTTS at the top of our lungs. "I'm beggin' you please....." I think that was our favorite line.

Jump ahead to 1984 and I'm at a Rick Springfield concert at Pine Knob in Detroit. This is my first time being close enough to the stage that I can see Rick's facial expressions. It was by some sheer luck and grace of God that I got these seats, and was thankful to a friend of the family who hooked me up with them. My friend and I wear "our" new shirts to the show. We went to a local t-shirt shop and had "Fais L'amour Avec Moi" written in big puffy script letters put on the front of our shirts. I was so proud of this idea. The English translation of this phrase is "Make Love with Me". We thought we were so clever, pulling this one over our Mother's heads. I still to this day don't know if they knew what it really said. We told them it said -I'm in love with Rick-. I have my first *He's looking right AT me* moment at this show. I attribute that to the shirt. Now I think it probably was the shirt, but he was trying to remember what in the hell that phrase said.

I'm going to skip ahead to 1997, my infant daughter is about 9 months old. I find that playing the SHSMY album, especially the song DTTS seems to really make her happy. The French lyrics section in particular. I wonder why that is?? She laughs when I sing, "What's he saying baaabeee?" We actually have a moment like this on video, and I think it's the one and only time I've sung this song in public and actually enjoyed it.

That segue's me into 2006. The DTTS moment. If you weren't there getting enjoyment out of my embarrassment then you at least heard about it, right? We all know now what happens in concert when this song rolls around and it's sing along time. Heck, I was fully aware of the "bit". Leave it to me to assume Rick's next move, a lesson I will not forget. I was at a show in Ohio, standing at the stage. I had the fortune to be standing next to a young-looking security guard. I mean, I actually had this thought when the show started, "Oh, he's going to be bait for DTTS. Rick will be coming right over here to hassle him, and I'm going to have a front row seat for it." Seriously, that's what I was thinking. So the moment in the show arrives, and Rick does as predicted -puts the mike in the faces of people down the line from me, moving slowly in my direction. Five people away, then two....then suddenly I realize the microphone is in MY face. I totally balked; I wasn't prepared! This wasn't going according to my plan, he was supposed to stop at the dude next to me. I find myself wrapped in Rick's legs, facing the audience. I know I'm surrounded by people with cameras, and realize this is ending up on film. He is squeezing my head so tight that everything sounded muffled. Then I realize he has opened his legs and I hear "Sing it Sister!" And damn, if I couldn't do it again. I was just too mortified. At least I thought it was mortification, because now he is swinging me 'round and suddenly I'm trapped in-between his legs....NOT facing the audience. I was stuck between laughing and crying, and totally not believing what was happening and way past mortified at this point. I realized that the next time I heard a bit of silence I had better squeak out something that sounded like DTTS. So that's what I did.

Would you believe I still get a little shaky in the knees now when this song starts up at a show??

Now, I tried to sit and write an interpretation of what I think this song means, and why Rick wrote it and blah, blah, blah. It sounded tired and boring. I don't care why, how, when or where he wrote it. It makes me feel good, I have all these memories (and more) tied into it and in the end -that's all that matters for me. - Michelle P.
---
Sometimes I find myself tiring of this song, only because I've heard it so much. It's like one of those songs that becomes overplayed. Having said that, I will say that I do LOVE this song…I just need a break from it sometimes. I don't know of anyone else who's ever written a song titled "Don't Talk To Strangers," which is really a common phrase in today's society. So when the title is mentioned for this song, or the name Rick Springfield comes up, the two are automatically connected, just like Rick and Jessie's Girl. (well, except for the `clueless' few who still confuse Rick and Bruce, that is!)

We grow up hearing our parents tell us, "don't talk to strangers," so my immediate feeling when I first heard this song took my mind to that order from my parents. It didn't take me long to realize that this song was far from being a song where you are teaching your children about safety. But it does have that great hook with a familiar phrase that most people know…which is yet another brilliant move on Rick's part. He says he it is all about the `hook,' and this song is one that proves it.

Wow, was he experiencing some relationship mistrust here or what? He has said it's a song about his sexual paranoia, and I can see why! He was obviously terrified that his girl was going to find someone new when he wasn't around. (kind of ironic really, coming from a rock star. I would think it'd be HER who'd be singing this line to him.) I feel this song shows a lot of Rick's insecurities and jealous nature. He claims this song was written about the girl who is now his wife. You can really feel the angst going on here.

I'm not sure if I heard the song on the radio the first time I heard it, or if I discovered it through the video. Very likely the video, as I had been tied up in MTV since it's beginning. When I hear the song I often think of the scenes from the video. I think my favorite part is where he's hiding under the table while `his girl' is on a date with another man. LOL I always thought it was cute how he looks satisfied when he wrecked the date! He gets an almost-smirk on his face for just a brief second before the table gets turned over.

I really have no idea what the French part is supposed to be saying. When I heard the version on the LE, I've found that I actually like hearing Rick speak Spanish over French! I don't care for the `rough' version like I do the actual release, except for the Spanish part. I like it much better in that respect for some reason.

This is such a fun song during Rick's live shows. I get such a kick out of how he `picks' on audience members and makes them sing. Isn't this the song during Beat Of The Live Drum where Rick takes off running and does a flip on stage?! I'd love to know if he can still do a flip like that.

This song is full of cool phrases and lyrics. Some of my favorite lines: "well did you fall at first sight or did you need a shove?!" (LOVE THAT! What a clever line!) Or…"you're seeing some slick Continental dude," "now who's this Don Juan I've been hearing of," and "every man's an actor every girl is pretty." I like that last one, because it was clear he felt there were men who could `act' and feed a pretty woman full of lines in order to get their way.

What a genius song that is full of `hidden' meanings. This song continues to be one of Rick's famous 80's songs…even 25 years later! - Kelley Pearson