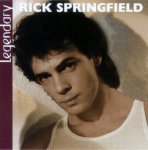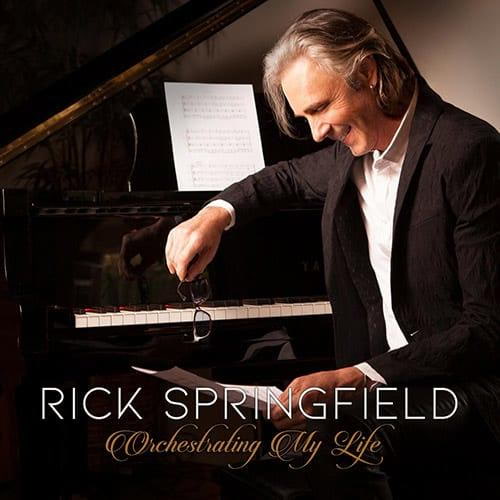 KRISTINA
(Music & Lyrics by Rick Springfield & Jim Vallance*) Counting the headlights passing two by two
Searching the stream of steel and chrome
I'm looking for love, I know you're looking too
So rev up your heart and take me home
A wish and a prayer won't get me there tonight
Longing to hold you

Kristina, take me away
Take me away with you
Kristina, I'm wasting away
I wanna be with you

Kristina, take me away
Take me away with you
Kristina, I'm wasting away
I wanna be with you

I know you like to drive it hard and fast
You tear up the speed zone in my heart
Just give me one night to prove our love can last
I can make love a work of art
A wish and a prayer won't get me there tonight
Longing to hold you

Kristina, take me away
Take me away with you
Kristina, I'm wasting away
I wanna be with you

Kristina, take me away
Take me away with you
Kristina, I'm wasting away
I wanna be with you

Kristina, take me away
Take me away with you
Kristina, I'm wasting away
I wanna be with you

Kristina, take me away
Take me away with you
Kristina


(total playing time 3:01)
*Note: the cd liner notes state the co-writer is "Charity" Vallance who is actually Jim Vallance. Jim Vallance was actually not aware of this until recently (2006).

Jim Vallance says: In 1979 I wrote a song called "Jamaica". Bruce Allen (Bryan Adams' manager) played the song for BTO, who recorded it for their 1979 album "Rock N Roll Nights".
A few years later "Jamaica" came to the attention of singer Rick Springfield, via his guitarist Tim Pierce (Tim knew Colleen Donovan, who worked for my Los Angeles publisher).
Rick liked the song, but thought the title sounded like a travel commercial ... so he re-wrote the lyric, renaming the song "Kristina". (jimvallance.com)

SONG FACTS:

Rick performed this song on the Live and Kicking Special. He continues to perform this song often in concerts.

It appears on the following releases:
Success Hasn't Spoiled Me Yet, Alive - Greatest Hits, Legendary, and Anthology (written in rock)

Footnote - the background picture was taken in St. Louis, MO on 11/16/02 during the performance of Kristina.
According to US
Going back to being a young girl and listening to this song, I always liked this cut on SHSMY. It's got what I like to call "the sing along" factor to it. What I mean is, you only have to hear it once to be singing along with the chorus by the end of the song. Then you're hearing "Kristina, take me away...take me away with yooouuu" in your head the rest of the day. Come on, admit it. You do. By the time I was 14, I really wanted to name a daughter Kristina if I had one. That's how much this song stuck in my head. ( I never got that chance though.)

I love the live performance of this song on the Live & Kickin' concert. This is definitely a perfect rev up the crowd song to start a show. When Rick does this one live now some 25 years later, it still proves to have the same power. Again, by the end of the song everyone standing around you will be yelling out the chorus at the top of their lungs.

It was a long time before I realized this song was sort-of a remake by Rick. I had no idea the song Jamaica even existed until a friend of my husband's actually played it at a party we attended sometime in the 90's. It wasn't until that familiar chorus started up that my Rick radar went off and I kept thinking, "Someone remade Rick's song!" LOL Imagine my surprise when I found out the truth. I still to this day think that Rick's version of Kristina is much better, bias set aside. Seriously, have you heard Jamaica?

When I "found" Rick again in 1993 and saw him on the club tour he played this song as his opener. I remember this because one of the women I had the fortune of standing shoulder-to-shoulder with before the show started was named Kristina and she must've said about 20 times that she hoped Rick would play that song. So when the familiar notes started up and she shrieked in my ear, that kind of cemented that memory into my brain for this song. I had almost the same experience again, 5 years later in Tucson Arizona. When I attended the fan club luncheon, a woman at the table I was seated also had the coincidence of being named Kristina. So when it got to the point in the luncheon where Rick took requests, she kept yelling, "Kristina" in this high pitched voice over and over again. The annoyance of that was so great, that I can't even recall if he played it or not. She also proceeded to yell out "play Kristina" at every fan event after that that weekend. It was at that point that I was glad I didn't have a daughter named Kristina, I would've had to have gone home and renamed her.

These two memories at one time pretty much quashed the joy I felt for this song. I didn't really seek out to play it much after that. Then I met a Rick fan who became a good friend in 1999. She fortunately wasn't named Kristina, but loved this song. Just seeing her face light up at a show when Rick would start this one up made me a fan of it once again.

Now, on to the lyrics. Being a huge fan of Stephen King, I always wondered if Rick was as well. The car references in this song, "Counting the headlights passing two by two, searching the stream of steel & chrome" and "I know you like to drive it hard and fast. You tear up the speed zone in my heart." (Whew, talk about double entendre) always remind me of King's novel Christine, about a car that has a mind of it's own.

Once again my teen ears picked up on some misheard lyrics. "Longing to hold you" became "I want to hold you" and "searching the stream of steel and chrome" was "searching the street and feeling love". What a great lyricist I am, eh? I'm glad Rick can say it so much better.

There's not much going on here in this song really. There doesn't need to be. It's just a feel-good, sing along, good time, summer day (why it reminds me summer I don't really know) song. I like it that way. - Michelle P.
---
So, it's like this...I have always loved this song. (Man, I seem to say that about almost all of Rick's songs), but the energy and vibe from this one, especially seeing it live is exhilarating. You can often catch his famous 'point' when he does this live.

However, I could never quite make sense of the song. I had these ideas in my head of what I thought the song was about, but...it was not until I found out that this song was written for PK Cole, his makeup artist on GH back in the 80's that my 'thoughts' on this song seemed to come together.

Now I do not have my own makeup artist, but I do have my own hair stylist and one of the things we always discuss in our love life...or lack thereof. He tells me about his salsa dancing adventures and often invites me to go along (which I have not) and I tell him which show/city I am traveling to next, and he responds with how he would love to do a show with me sometime.

So, I can now picture Rick sitting in his dressing room back the the 80's days of GH and he having a conversation with PK Cole. Maybe she had a certain spark or fire to her and he felt tempted to just get up and go...run away with her...throw
caution to the wind...forget the grueling tour schedule...forget the soap opera...and just run with her.

He likely fell in lust with her personality, spark, love of life. If they discussed their respective 'love lives' or what they wanted in a mate, perhaps she said something that intrigued him. Now if he was already in a pseudo committed relationship with
a certain 'someone', the line 'a wish and a prayer wont get me there tonight, longing to hold you' would make perfect sense. But...the whole chorus screams about 'escape'....'escape with her'.

Another little subtle hint of lust is the line 'I can make love a work of art'...because in essence, she is an artist herself. It is cute verbal foreplay in a teasing fashion.

That's about it... a feel good song when you just want to say 'fuck it' and be spontaneous and follow your heart and whomever else happens to grab your attention at that time.- Kat Mendelin
---
I was always pretty indifferent to this song until I started hearing it live, I didn't love it, didn't hate it. But it has such an energy to it live that now when I hear the recorded version, it just makes my heart beat a little faster (and makes me drive a little faster too, really gotta watch that). I actually never really knew what he was saying in this line: "Searching the stream of steel and chrome" until I heard the live version.

During the Columbus State Fair Show in 2000, Rick admitted that this song was written for Pam "PK" Cole (the make-up artist for General Hospital at the time he was on the show). She was in the audience, and he said that she didn't even know it. It was a great moment, and I'm sure it must have meant a lot to her. She has since succumbed to cancer. - rlh
---
This is such a catchy song with all the right hooks. It almost has that `party song' sound to it. As a teen, this was one of my faves from SHSMY, but as an adult, it's not. I don't know why. (maybe I played it SOOOO much back then that it lost it's appeal a little bit?) Now that is not to say I hate this tune, because I don't. I just find there are many, many songs by RS that I like much more. I bet the fans named Kristina enjoy this one!

The lyrics are great and the beat and rhythm are kicking. My favorite lines are: "you tear up the speed zone in my heart," "so rev up your heart and take me home," and "I can make love a work of art." Well, Rick seems to make EVERYTHING a work of art! I recently saw this song live and it's much better hearing/seeing it in person. Rick seems to really enjoy doing this song, and the crowd was quite pleased with it as well. If I'd had a choice though, I would have replaced it with another song. Sorry! It's a great song, but maybe it's grown monotonous for me (or something…I can't quite put my finger on why this song doesn't excite me like it used to). I also find that it depends on the mood I'm in when I hear it, whereas some of his songs I love anytime, anywhere, no matter what.

Kristina is a great `crowd' song during the live show, as Rick was jamming out and smiling as he sang. Now when I listen to SHSMY, this is not the first song I think of that I'd like to hear. - Kelley Pearson

---
I love the song "Kristina"......awesome, exciting, high energy, fun, easy to sing along to and remember always. I have enjoyed this song from the first time I heard it up until now, and I find it so interesting that Rick actually still, to this day, sings it live at most of his shows.
There's only one little line in this song that always threw me for a loop and even after I looked up the words to it, I still can't get it right when I sing along: Searching the stream of steel and chrome - I don't know if it's a tongue twister to me or what, but it's the only part of the song that messes me up. HA! - Amy L.
---
I actually didn't like this song when SHSMY came out. I still can take it or leave it. I don't like the chorus. I guess maybe it's just too simple of a song for me. I felt and feel now that I can expect more from Rick. It almost seems like it was written in a hurry to meet a deadline or something. Sort of like a "we need one more song" kind of thing. - Elizabeth S.