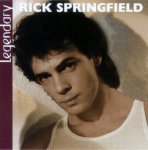 WALKING ON THE EDGE
(Lyrics and Music by Rick Springfield)

Keep on, keep on, whispering in the night
There's no problem if it's not in sight
In the face of annihilation
We still plan futures for the children
Keep on whispering in the night
People talk it's just "cocktail chatter"
What we say, anyway, doesn't really matter

Everybody, the time is tight
We're walking on the edge
Of the long black night
From the left and from the right
They're walking on the edge
Of the long black night
And waiting on the big bang

Wake up, wake up, yes this is your life too
The light of spirit also burns in you
In the face of extermination
We still plan futures for the children
Get up, yes this is your life too
We talk and talk and shake our heads in wonder
Nothing that we can do
Can stop us from going under

Everybody, the time is tight
We're walking on the edge
Of the long black night
From the left and from the right
They're walking on the edge
Of the long black night
And waiting on the big bang

I sit here and contemplate my future
And all the songs that we all sing
Don't really do a thing

Everybody, the time is tight
We're walking on the edge
Of the long black night
From the left and from the right
They're walking on the edge
Of the long black night
And waiting on the big bang

Everybody, the time is tight
We're walking on the edge
Of a...

Everybody, the time is tight
We're walking on the edge
Of the long black night
From the left and from the right
They're walking on the edge
Of the long black night

Everybody, the time is tight
We're walking on the edge
Of the long black night
From the left and from the right
They're walking on the edge
Of the long black night

Everybody, time is tight
We're walking on the edge
Of the long black night
From the left and from the right
They're walking on the edge
Of the long black night
Waitin', waitin'
For the bang

(total playing time 5:10)
Song Facts:

Walking on the Edge appears on the
following releases: Tao Best of and Legendary.

According to US
Comparatively, this song is very similar to the theme of Dance this World Away. For some reason though, I like this one better. I dunno - better beat, easier to dance to?? Sorry about taking the standard American Bandstand answer here, but I think that in spite of it's message it is the catchier tune.

I'm not gonna point out all the obvious "watch out, it's the end of the world" messages here, they are pretty self explanatory. Which leads me to wonder just how paranoid Rick is/was about all this stuff. Or what it just because it was the happenin' topic in the 80's, it was more on his mind?

This was a really good song live too. I remember Rick teetering on the edge of the stage, walking the whole length of it back and forth while singing this one. I laugh now when I think how risque' I thought that was back then! If I'd only known he'd actually come out into the crowd 20 years later...Michelle P.