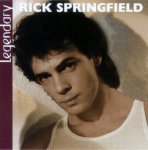 Singles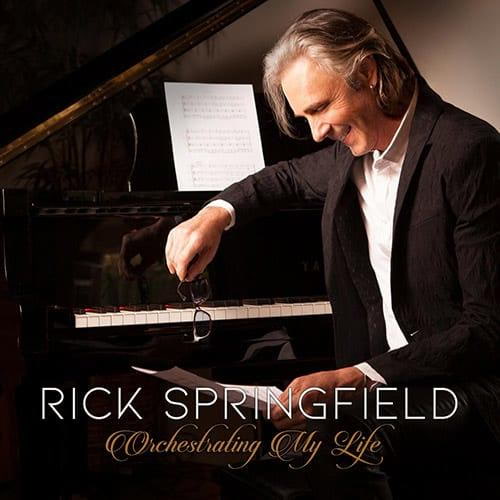 I'VE DONE EVERYTHING FOR YOU
(words and music by Sammy Hagar)
This one way love affair ain't fair, it ain't no affair to me
It's all give and take and you just take
I can't take it you see
Well, I'm givin' up on love this time
Me and my friends, we'll do just fine

I've Done Everything For You
You've done nothing for me
I've Done Everything For You
You've done nothing for me

You know someday I'd have a whole lot of money,
I'd be a millionaire
But when that didn't happen over night
I found out how much you really cared
Well, all you want is a whole lot of money
All the rest is just jivin' honey

I've Done Everything For You
You've done nothing for me
I've Done Everything For You
You've done nothing for me

When I first met you, you didn't know how to love a man
All those things about makin' love you didn't understand
Now you know about everything
I'm turning you in for memories

I've Done Everything For You
You've done nothing for me
I've Done Everything For You
You've done nothing for me

I've Done Everything For You
You've done nothing for me
I've Done Everything For You
You've done nothing for me

I'm going out on the town tonight
And get as wild as I can be
I'm gonna find out what it's really like to be lose, high and free
I don't care what the people say
I've takin' my mind, I'm changin' to stay

I've Done Everything For You
You've done nothing for me
I've Done Everything For You
You've done nothing for me
You've done nothing for me
You've done nothing
You've done nothing
You've done nothing for me

(total playing time: 3:16)

Song Facts:
Here's a sample of Sammy's version of the song.
Rick continues to perform this song live at concerts and also included part of this song in his Las Vegas show EFX ALIVE. This song reached as high as No. 8 on the Pop Album Charts, debuting on 8/22/81.
This song was actually the first song released from WCD. It was re-released later, following the success of Jessie's Girl.
It appears on the following releases:
Working Class Dog, Alive - Greatest Hits, Best of Rick Springfield, Greatest Hits, Encore Collection, Anthology (import), Behind the Music: Rick Springfield Collection (VH1) Legendary, Platinum & Gold, and Anthology (written in rock), We Are The '80s, Working Class Dog Expanded Edition.
According to US
Back when this album first came out (ya know, I'm starting to feel like one of those old geezers sittin' in a rocking chair about to tell the kiddies a story) I had no idea that Sammy Hagar wrote this song. In fact, I don't think I even knew who Sammy Hagar was in 1981. Little did I know that I would end up marrying a guy who was/is a big Hagar fan. He didn't find it as funny as I when we put two and two together and realized my fave and his had a song in common. However, he tends to use the fact that Sammy wrote it as sort of a "dig" to me and my *all things Rick* mantra. I still think Rick's version is better. :-) We agree to disagree on this.

As I stated in an earlier post, the whole vibe of this album confused me. I mean, I know albums per se do not have to "flow" or tell a story, but it seemed to me Rick had some heavy emotions to deal with in the late 70's, I love her but she doesn't know I'm alive, I've been hurt by her, I'm the only good one in this relationship... of course, when I was thirteen... that didn't mean much to me, it basically went right over my head. I must admit, the looks...Dr Noah Drake...Jessie's Girl - that all reeled me in as a fan. As I grew older and more albums came out it was the music that kept me a fan.

This is so a "guy" song. I have to tell you I was somewhat relieved to find out Rick didn't write it. Right from the end of the first verse it just sounds so manly "....me and my friends we'll do just fine" Yep. That's a guy for ya. However, the more I listen over the years to this one, the more I think this song probably could come out of a female...it was after all presented to Pat Benatar first to re-record before Rick got it. In fact, I know quite a few ladies who've probably sung a tune similar to this as they were kickin' their man out the door.

It should have been a dead giveaway this was not a Rick song from the line, "..all the rest is just jivin' honey." To hear that word "jivin" coming out of Rick's mouth to this day still sounds strange to me. It also explains why Rick cannot remember the words. (oh wait, that's ALL of his songs, nevermind) This is a good rockin' song, has a good beat, and I do enjoy seeing Rick perform it live. The highlight of the live performance is getting "The Point" from Rick on the "YOU", because then you also get eye contact! I think this song was perfect as an encore, in fact I preferred it at that point in the show. He did do everything for us! - Michelle P.
---
This is a great song.The music is very well suited to the attitude that the lyrics convey.I remember when I found out Rick didn't write this song,I was surprised.It certainly sounds like it was written for
him.I wonder if he changed it at all when it came to him.Rick's version has the "Chill Factor" as Sammy said.I understand it was given
to Pat Benatar first,but she turned it down because she thought it was too macho.This was the song that caught my ear on the radio and helped me rediscover Rick after all the problems he had in the 70's.It has such a driving,infectious beat,you can't help but like it.Rick's vocal
is appropriately angry and tough like he is trying to cover up his hurt.This is one of my favorite songs on Working Class Dog.It still sounds great 25 years later. Elizabeth S.
---
I will never get sick of this song. Rick definitely took this song and made it his own. It kind of fits in with the theme of a lot of the other songs on this album only it's more angry and with a "screw you" edge, rather than the pain and hurt of being the one done wrong. It just grabs you from the start, and holds you until the end, which is why it's so great live. Of any of the songs that Rick has ever recorded that he didn't write, this is the one that is the most "his". - rlh
---
What a great song, it just simply rocks live. The opening guitar riff is one that is so easily recognizable. I do not know that I would ever have guessed that Rick did not write this song, it just fits in so well with the other songs on WCD and even the theme of the song fits in with a common theme in Rick's music (i.e. a relationship gone wrong). It's also a very guitar driven song so although I know it is not true I would not be surprised to hear that someone thinks this song was written with Rick in mind.

And, again, this song just rocks live. Rick often mentions that he now writes songs thinking about how they will come across live and this one just seems tailor made. So much energy and passion can be thrown around and the guitar is such an integral and vital part of the song that I think this has to be one of the best songs to embody what Rick loves to play live in concert. - Jen H.
---
This is a great song. I think just about everyone has related to this song at some time or another once in their lives. My favorite part of the song is not any particular line or verse. My favorite part is the opening guitar and the music thruought the whole song. Rick did a wonderful job making this song his own and I love to see him play it 'live' - Amy L.
---
I know this is a little cruel, but that goodness this song initially flopped when Sammy released it. This opened the door for Rick to pick it up. I can understand why Rick likes this song.

First..the beat is VERY catchy! I have no other words to describe the actual beat of the music...it just infiltrates your emotional radar and pulls you in. Then, add the lyrics and the song just pops!! How many times have we felt this way? You give and give and give and people continue to take and expect more. I think it fits into the Living In Oz thoughts Rick has when he wrote that song. (all the people that protect and serve, would
disappear if the well dried up...and...all the money that I spend on you doesn't mean a thing if the love's not true). It very much mirrors much of what he went through early in his career...doing everything that the record companies, managers, teen magazines and publicists wanted and feeling like he had nothing in return...or that he was even left in a worse situation. Then the song enters the 'F*ck it' mode and it talks about going out,
and getting 'loose, high and free', not caring what people think anymore.

I also believe that Rick enjoys singing it live for his fans, relishing in the 'I've done everything for you' line while pointing at the audience, sometimes to a 'specific' person, and sometimes to the audience as a whole. I've seen him to both with my own eyes.

It is evident that he has a relationship with this song, even though he did not write it. This relationship, to put it in perspective is parallel to how we as fans feel about some of his songs. We did not write it, but we really can relate to it. I'm glad to see this song found a good home. - Kat Mendelin
---
I think this is a great song! There aren't ANY songs from WCD that I don't like. Like many others, at the time the song came out, I had no idea that Sammy Hagar wrote it. Yes, it says right there in plain English on the back of the album that it was written by Sammy…but I guess my mind was clouded only by Rick at the time, and I just didn`t see it. In my naïve mind I figured if Rick sang it, Rick wrote it. I don't know when I finally realized it was a cover song, but once I did, I could see this as something Sammy would write. But it's a perfect song for Rick too, very along his lines of thinking in my opinion. As much as I adore this song, I like the video even better. But I'll save that for the video review .

I love how the sound of the music and the dark currents in the lyrics contradict one another. The music is catchy, rocking and rather upbeat…almost happy sounding. Even his voice in the chorus sounds happy-go-lucky! Then we have these really angry, in-your-face lyrics that are chock full of attitude. As for the chorus…I can see Rick shouting this out to the music industry, because they have treated him cruelly on many occasions. (The critics especially.) I don't think he could honestly make this statement to his fans though…because we've done a lot for him, being loyal and faithful fans over his career. But the verses to the song make it pretty clear that when Sammy wrote this one, it was about an individual rather, not a group of people. I was very happy to see the clips of Hagar giving kudos to Rick about what an amazing musician and guitarist he is! He knows a real rocker when he sees one. Stuff like that always puts a smile on my face!

This song comes across beautifully live. It absolutely rocks and shows off a lot of Rick's talent on the guitar. The opening guitars and beat really appeal to me, and get my feet tapping from the beginning. But, as much as I DO like this tune, there really are days that I say to myself, "if I've heard it once, I've heard it 5 million times," and sometimes I might even skip it. Not that I don't appreciate it, or like it…but sometimes I just get into "burn-out mode" with the song, since it was played SO much during the 80's. I'm sure Rick is thankful to Sammy for writing up this smash hit for him back then. I think the whole attitude of the song was something Rick needed to help turn a few more heads in his musical direction, and to show the music world that he really could ROCK! - Kelley Pearson