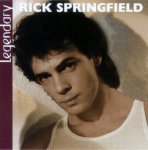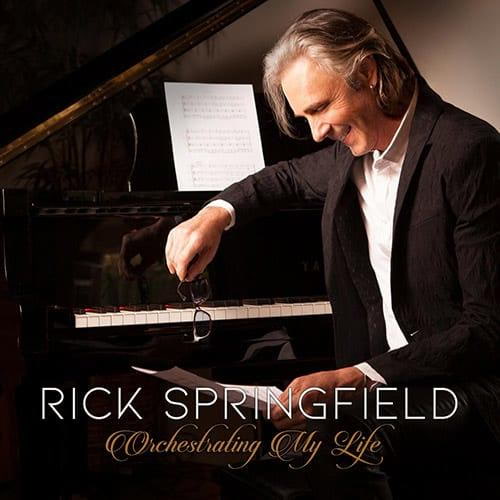 JESSIE'S GIRL
(words and music by Rick Springfield)
Jessie is a friend
Yea I know he's been a good friend of mine
But lately something's changed
It ain't hard to define
Jessie's got himself a girl
And I wanna make her mine
And she's watching him with those eyes
And she's lovin' him with that body, I just know it
And he's holding her in his arms late, late at night

You know I wish that I had Jessie's Girl
I wish that I had Jessie's Girl
Where can I find a woman like that

I play along with the charade
There doesn't seem to be a reason to change
You know I feel so dirty when they start talking cute
I wanna tell her that I love her but the point is probably moot
'Cause she's watching him with those eyes
And she's lovin' him with that body, I just know it
And he's holding her in his arms late, late at night

You know I wish that I had Jessie's Girl
I wish that I had Jessie's Girl
Where can I find a woman like that?

Like Jessie's Girl
I wish that I had Jessie's Girl
Where can I find a woman
Where can I find a woman like that

And I'm lookin' in the mirror all the time
Wondering what she don't see in me
I've been funny I've been cool with the lines
Ain't that the way love's supposed to be

Tell me where can I find a woman like that

You know I wish that I had Jessie's Girl
I wish that I had Jessie's Girl
I want Jessie's Girl
Where can I find a woman like that?
Like Jessie's Girl

I wish that I had Jessie's Girl
I want, I want Jessie's Girl

(total playing time: 3:14)
SONG FACTS:

Rick Won a Grammy for Jessie's Girl for "Best Rock Male Performance". This song reached Number One on the billboard charts following its March 28, 1981 release. Jessie's Girl remained on the charts for 32 weeks. It also went to No. 10 on the Mainstream Rock Charts. This was the last song to reach the top position without the help of MTV.
Rick, of course, continues to perform this song live at his concerts, and even included a portion of it in his Las Vegas show, EFX ALIVE
Jessie's Girl appears on the following releases:
Working Class Dog, Alive - Greatest Hits, Karma Japanese release (acoustic version), Best of Rick Springfield, The Best of Rick Springfield (Jpn), Best 21 (Jpn), Calling All Girls, Greatest Hits, Ultimate Collection, Boogie Nights Soundtrack, Encore Collection, Anthology (import), Rick Springfield Collection (VH1), Legendary, Platinum & Gold, Anthology (written in rock), We Are The 80's, Working Class Dog Expanded Edition, and many other "various artists" compilation cd's.
Rick performed this song on the Live and Kickin Special and for the video release of Beat of the Live Drum.
The song has appeared in several movies, the most notable being in 1997 during Boogie Nights and in 2004 during 13 Going on 30.
According to US
If I had a personal Top 40 for the soundtrack to my life, this song is at the #1 spot. I totally cannot imagine my life without Rick Springfield and Jessie's Girl in it. This is the song that introduced me to Rick Springfield. For that alone, it holds a special place in my heart. This was my first glimpse of Rick Springfield NOT being Dr. Noah Drake, and that just seemed even more appealing and sexier to me. Jessie's Girl had me making new friends. It still has me making new friends to this day. Jessie's Girl gave me focus in my young life. I wanted to be the type of girl Rick Springfield wanted to be secretly in love with. I wanted a guy like Rick Springfield, who could carry a tune and look like a million bucks in a suit. Jessie's Girl shaped the woman that I am today. I paid attention to my boyfriends' friends. Jessie's Girl started me on the path that I took when I chose other artists' music to buy; what I listened to on the radio then and today. I loved this song, and I wanted to hear more like it. Jessie's Girl was the first song both of my kids knew all the words to, and could recognize on the radio, or playing on the stereo. Other kids had Barney and Blues Clues, mine had Rick Springfield.

Jessie's Girl is the song I turn to when I need comfort. When I want to think back and remember my teen years. Even when some of those teen years were filled with angst and not so good, this song was there. When I'm in a good mood, this song just makes me happier. Even when I'm in a bad mood - I'll put this on and it makes me feel better. Not a lot of songs can do that for you. Jessie's Girl has been played at my birthday parties, my high school graduation party, bachelorette party, wedding, and every ordinary day in my life. I'll probably leave this world listening to it. Heck, it'll most likely be played at my funeral. For years upon years, I defended myself as a Rick Springfield fan. I tend to not do that anymore, as I am now at the age where I don't care what other people think about what makes me happy. Those people who have not been in my life regularly and do find out about how I feel about Rick Springfield invariably mention Jessie's Girl. EVERYONE knows that song. Never have I a met a person who didn't. That direct connection used to bug me and I would fight the urge to point out other songs that Rick has done that were popular. Now, when someone mentions Jessie's Girl to me, it just makes me smile. I nod and think that just for a moment that person had a little glimpse into my personal paradise. I love hearing this song performed live. I've seen Rick Springfield live in concert more times than I can count and yet I don't grow tired of this one, nor do I wish for it to be stricken from the set list. This song just does something to the crowd that no other does. Back around '99 or 2000, when he added the momentary "breathing" moment into it; it became something to look forward to. Just when we thought we couldn't squirm or scream anymore over this song, that little tidbit started a fever all over again. Hearing the crowd finish the line, "and I want to make her mine" after "Jessie's got himself a girl" makes me realize just how popular this song really is. Even though this song signals the beginning of the end of the live show I still look forward to hearing it. It would seem out of place to be at the beginning, actually. - Michelle P.
---
Jessie's Girl Jessie's Girl Jessie's Girl....oh how I know and love thee.

This was my first exposure to Rick, I was not a GH viewer at the time so I only knew Rick as the rocker. Again I was also only 8 going on 9 at the time so not all that aware of much beyond the end of my street and what I got on TV. So I'm not sure where I first heard JG but I know it was a favorite from the start. I think I've always been a sucker for strong guitar. And I know I recall seeing and loving the video too but I think it was so much more the cool guitar chords and the 'cool' factor of the video and how it acted out the song than me falling for Rick at the time. Not that I didn't catch that he was cute just that I think I was still fairly oblivious.

I recall having the song on a 45 and playing it a lot - one day my younger brother was 'just looking' at it and managed to snap it in half (perhaps I was playing it too much?) he tried to hide this fact but I found out pretty quickly and was devastated as if it were the only copy that existed. I think I either got another one or had a cassette copy of WCD already so I didn't go without JG but I just have the faintest memory of seeing the snapped 45 as the end of the world (the over dramatics of a kid, right?).

Since then, I've heard it.....oh I wouldn't even hazard a guess at how many times and yet it doesn't get old. Going back to my college years, I 'rediscovered' Rick via a Greatest Hits CD at Target -- which my 2 roommates and I then listened to non-stop for the entire weekend. Just hearing Jessie's Girl again brought us instant joy and even though the three of us didn't know each other when it originally came out we all seemed to go right back to that point of our lives.

Without hesitation I can say that if you haven't heard the song for a bit or you are hearing it unexpectedly - the opening guitar chords of Jessie's Girl just illicit the wide eyes / opened mouth / squeal reaction. I've seen this occur among die hard fans as well as people that simply just know this one song of Rick's. For a large age group of fans this is simply one song we all know :)

But, to speak more about the song itself, the theme of the song follows such an easily relate-able storyline that it was easy to understand at any age. You want something that someone else has. If you were older and in a relationship then I can see how it was pretty simple to relate too but even being younger it was easy because even as a kid there are situations where you wonder why you didn't get something or why you just don't fit in better - reflecting self-esteem issues (as in
And I'm lookin' in the mirror all the time / Wondering what she don't see in me ). So while I was not dating at the time nor really all that interested in boys specifically (and likely clueless as to what And she's lovin' him with that body, I just know it really meant) it was so easy to 'get' this song. Heck I even wanted to BE the woman to have someone say "Tell me where can I find a woman like that" without even really getting what "THAT" was. Perhaps it's just the simple way it starts- Jessie is a friend - and then it builds from there and tells you the story as if he's letting you in on his secret. It's quite the lovelorn story and yet the vibe is so rocking that you feel more of the frustration too. Rick's works throughout the song on convincing us why his viewpoint is the right one "Ain't that the way love's supposed to be?" So of course in the end we all want Rick to win and/or become Jessie's Girl to help her see the light. - Jen H.
---
Jessie's Girl is THE song that the general public thinks of when the name Rick Springfield comes up. It is THE song that shot Rick into the limelight. It is also considered something of an 80's anthem song. For me, these things do come to mind , but the song is so much more than that. This is what I call a "time warp" song. Give me Jessie's Girl, and I am instantly in a time capsule back to my days of youth & innocence, when the world was fresh & new, and I had not yet discovered any type of "real love," or a big passion for anything. That was soon to change!

During Rick's musical endeavors in the 70's, I was too young to really know who he was. It wasn't until 1981 that I discovered Rick. I can remember Jessie's Girl coming across my little radio/tape player, several times a day. This was the radio I toted everywhere, so as not to miss hearing Jessie's Girl or taping it from the station (and praying that the DJ would not talk during any portion of the song!) I can remember being 13, not yet an "adult" but not quite a child anymore either, sitting in my tree out front with that radio, listening to 98 Rock in Tampa. I longed to hear that song…over & over. Then came Rick's role as Noah Drake & also the video to Jessie's Girl. I honestly cannot recall which came first, or which one I discovered first. Once I DID find Rick, there was no turning back. I was HOOKED!!! I was beside myself with happiness when I got my hands on that WCD album. I nearly wore it out from playing it so much. My best friend and I, who I grew up with from the time I was 4 and she was 2, discovered Rick together. So the whole Jessie's Girl/Rick/Noah thing takes me back to our carefree days as young girls, who were actually pretty boy crazy, but had no idea what love was all about. We only had ideas. I mean really…I was 13 and Rick was 32! I thought I may grow up and marry Rick one day. Yeah right…LOL! I had just begun to have a few kisses and hand-holding situations at this point in my life. Rick was singing from the view of a grown man, yet his words stuck a chord with some of us who were still very young and naïve in `81.

This song & my new love for Rick caused me to buy every Teen Magazine I could get my hands on, if Rick was featured in it. He was the FIRST rock and roll star I had a poster of. Sure, I had liked other musicians before Rick, but none so much that I had to have "life-sized" posters of them gracing my bedroom wall! A poster that I talked to endlessly, pouring out my troubles to, crying to, touching and even kissing the poster (crazy but true!) or just gazing at for hours…because I felt such a connection to this man. (a man old enough to be my father! But that's beside the point…)

The opening notes to the song are unmistakable, and are still nostalgic to me. These are the musical notes that caused me many a bruise or stubbed toe as I RAN screaming & squealing through the house, sliding on my knees across the carpet, (major rug burn a few times!) attempting to make it to my bedroom TV to see the Jessie's Girl video. LOL!! If I had to leave my bedroom for something, I would turn the volume really loud so I could keep my ear cocked for those opening notes. Where were VCR's when we needed them?! I would literally sit for hours watching MTV, so I could see Rick. That voice, those words, that face, those eyes, that look of frustration and angst on his face as he sang of wanting another guy's girlfriend. How could anyone NOT relate to that? I think possibly everyone has felt this way at some point in time. Pretty cool that Rick was writing from his heart, expressing his longing & love/lust for this woman, never dreaming it would be THE song that would hit. All of this wrapped up into the fact that his face got out there too, through GH & the JG video, made it a win win situation for Rick…and for his fans as well.

Every word, every note, every vocal inflection in this song is pure heaven to me! I love the feeling in his voice when he says, "And she's lovin' him with that body, I just know it!" (and the look on his face in the video here is classic! Snapping his fingers, balling his fist in pure frustration because he knows he cannot have this woman). Or the longing in his voice when he says, "cause she's watching him with those eyes." He loved her eyes, and wanted them watching HIM! He is a master at putting all his feelings into his voice. It thrills me the way he has this talent. He draws me in this way, makes me feel what he was feeling at that moment he wrote the song.

I like how he had the self-doubt; those questions we have all asked ourselves at some point…"and I'm lookin' in the mirror all the time, wondering what she don't see in me." Poor Rick…my heart went out to him. For the life of me, I can't imagine what she didn't see in him either! Was she blind?! "You know I feel so dirty when they start talking cute, I wanna tell her that I love her but the point is probably moot." Complete jealousy on Rick's part. He feels "dirty" because he wants to snatch up his friend's girl! I don't think I'd ever heard the word "moot" until I heard this song. Way to go Rick…what a cool word to rhyme with "cute."

His guitar solo is rockin'! It is the very guitar sound that made me fall in love with electric guitars and actually take notice, on a more conscious level. For me this song is all encompassing. I cannot tell you how many times I jammed out on my tennis racket (yep, it was all I had that resembled a guitar…LOL), or sang into my hairbrush in front of the mirror or the TV or the record player, to this song. I STILL want to grab something and jam out when I hear this song. I am still thrilled when this song comes across the airwaves, and I can't help but dance around and sing like a fool. I still adore the video for Jessie's Girl. Rick created pure magic when he wrote this song. There are not too many songs that have had such an impact on my life. I will be eternally grateful for Jessie's Girl, even if it did stem from a very awkward and "painful" situation for Rick. I appreciate the fact that Rick calls this song "his first child," and embraces it, rather than downing the song. So many artists tend to do that with their biggest hit. I thank God that Rick is willing to play it over and over for his fans, and that he enjoys doing it. I really thought he would be sick of playing it by now. This says a lot to me about Rick as a person. He appreciates what this song did for his career, and he knows how dear it is to our hearts.

This song brings me pure joy, and reminds me of times when things were much simpler in life. Jessie's Girl is the song that initially made me fall madly in love with Rick Springfield, and had me wishing more than anything that I could BE that girl, or at least have a guy who wanted me that much. I will never become tired of this song. I cannot imagine life without Jessie's Girl or Rick Springfield. He stole a piece of my heart through his music, and he's been there every since. I can honestly say that Rick helped shape me into the person I am today. His music, feelings, and ideas are woven into my being. He gave (and continues to give) me strength & hope. Through my love of this song, and all of his music since Jessie's Girl, Rick has given me a passion for rock and roll. I could never thank him enough for that! In my opinion, Jessie's Girl will go down in history as one of the greatest rock songs ever written. - Kelley Pearson
---
I love the way this song has touched so many generations, and everyone enjoys it just as much as the other. I remember my mom rockin' to it with me and now my daughters do, too. I think this song will go on to be an all time classic and it will never stop being played.

When I know the song is coming up on a CD it's one thing, but to hear it on the radio is another joy in itself. I get that same giddy feeling I did back in the day, just hearing those beginning notes start to play. This has to be the first song that I ever really understood according to the 'story' he was trying to tell in it. Even now when I first hear a song, it's not always the words or the story that I hear, but the music. Jessies Girl was different in that aspect......this man was trying to explain to us his 'problem' and I could understand him. I love the simplicity of it and the unique-ness of it too....(gosh, is that a word?)

I know a lot of people get tired of this song, but I don't think I will ever be sick of it. It takes me back to a time of 'innocence' and happiness and it's really a comfort I guess you could say. When Rick plays it live now, it seems a little different..... I can't ever put my finger on it, but something in the guitar parts sound more 'new age' pop sounding to me. I can understand how he would want to change it up a bit after playing it all these years, but I don't think he will ever NOT play it at a show. - Amy L
---
Unlike many, many other Rick Springfield fans, Jessie's Girl, nor Working Class Dog (or even General Hospital) was the reason I became a fan. It's not the soundtrack of my life or even my Summer of 1981. As a matter of fact, I can't swear to this, but I'm almost positive that if in 1981 JG had come on the radio, I would have switched the station. For some reason, I always had issues with the name "Jessie". I just didn't like it as a guy's name, so I just never got passed that (maybe it was the feminine spelling, which I wasn't really aware of at the time). For some reason, I did buy WCD, but I probably didn't listen to it more than a couple of times. I'd have to wait until 1982 to finally get what the fuss was all about (my timing has always been a little off).

I actually like Jessie's Girl now, more live than on the radio, though. The only downside to it is that when he plays it in concert, you know you're almost done. And I love the little riff he plays during the new Medley and the crowd goes wild. It's such a tease. The energy of the crowd when he finally does break into those first few chords is just incredible. And thank God for this song. I imagine it played a large part in letting Rick continue to do what he loved for a living, and we got a lot more great songs out of him, even if a lot of other people don't know it. - rlh
---
OK thank GOODNESS there is someone else out there who has this in common with me. I too was not made a fan by Jessie's Girl. It definitely put Rick on my radar, don't get me wrong, but it didn't prompt me to even purchase the WCD LP in 1981 (though it probably was a factor in me purchasing the SHSMY LP a year later...and returning it to Musicland in Lakeside Mall, not once, not twice but three times because of scratches).

That being said, I definitely liked the tune and didn't switch it off or anything. As my fandom increased to full blown psychosis by 1983, I definitely gained a huge appreciation for the video (often the only RS video played during the Friday night marathons found on WTBS that year, or the aptly named Friday Night Videos which would run from like 11-2 am). I liked (and still do) a video that tells the story, and I loved that this video just simply laid bare the story told in the song. My favorite part being of course, the mirror smash...I love angst.

I think the tune resonated because it is such a classic theme, the boy meets girl, boy can't get girl because she's in love with some other guy, and all the feelings involved with that. And the inclusion of the word moot really is a bonus. I impressed every single high school teacher with my knowledge of that word and its use totally because of this song. Jessie's Girl is a simple, three minute pop tune with a great hook and simple, clean lines. It may not be my favorite Rick Springfield tune (because it is so simple) but I totally understand why it is so popular and appreciate the fact that this was the springboard for the creation of so many other songs that I love from Rick. - asp
---
I actually didn't really like this song very much when it came out, way back when. I mean, I didn't hate it, but I guess I just felt disconnected from it because it was like a "guy" song to me. It had a catchy beat for sure. Listening to it now, 20 some odd years later, I can understand why it became a hit. I really can't think of another song that conveys that whole feeling of wanting someone you can't have better than this one. All the anger, frustration and self-doubt that Rick was apparently feeling is wrapped up tight in this song. The funny thing is that hearing this song on the radio and the DJ saying "That was Rick Springfield with Jessie's Girl" was the first notice I had that Rick was back in the spotlight again. The last time I had seen a picture of him was like 1975 or so in some movie star magazine on the arm of his current girlfriend, Linda Blair. The last time I had seen him on TV was in "Battlestar Galactica" I remember being so bummed because they killed him off in the pilot episode. I then found out he was appearing regularly on GH. I immediately went out and bought the LP. Yes,I am that old. So, really for me, this song was like the first of my reintroductions to Rick's career. I really hope he doesn't do anymore of these disappearing acts he's so well known for soon. Elizabeth S.
---
This is where it all began for me. I cannot specifically remember the exact day or time when I first heard this song, and I wish for the life of me I could remember that moment..but it has kinda blended in with Rick being Dr Noah Drake at the time and MTV being brand spankin' new...so much was happening in my life in 1981 and I was 12 going on 13 years old at that time. Ahhh puberty - with Rick Springfield to guide me into it.

I still get chills every single freakin' time I hear the start up notes of this song. Especially when I catch it at the beginning on the radio, totally not expecting to hear it. Then it's fabulous. Of course, this was more of an occurrence in the 80's then now, so I really get excited when I catch it playing on the radio today. I never get tired of hearing this song, even now. I'm so glad Rick treats it like it was his child, that he respects what it means for him and for the fans. I'm doubly glad he is not tired of performing it after 20+ years (gasp! I always regretted the day when I was going to be able to say that phrase).

I'd like to thank Rick right here and now for this song. For wanting Jessie's Girl, not Jessie's Woman...not wanting to f*ck Jessie's Girl...for being the clean cut looking, suit wearing, gorgeous to the max (oh I haven't used THAT phrase in a while) guy in this song. My parents approved of his look, of his suggestive tactics in the song...the fact that he didn't come right out and say WHY he wanted that girl. This was a big deal for a newly teenaged girl. (as opposed to why I wasn't allowed to buy Prince records or why I had to sneak off to his shows, but that's another email/review).

Thanks Rick for sounding like the guy I wanted to marry, even if it didn't end up being you. I wanted to find this girl and point out to her how dumb she was! I wanted to tell Rick *I* could be a woman like that....

To point out how obsessed I was with this song, I wish I could show you my high school memorabilia. My mother saved practically everything from back then, and I just recently went thru some of it. All of my folders for classes back then have written on them "I wish that I was Jessie's Girl," and "I love (heart) Rick Springfield". Oh, and my favorite - Mrs. Rick Springfield. LOL. My senior year (1987) I had one of my pictures taken with a Rick shirt on (yes, my mother was horrified), and one of my classmates recorded us on graduation day asking what we wanted to accomplish in the next ten years. I replied "To spend 24 hours with Rick Springfield" - then there's laughing in the background and I say - "Didn't you know I'm Jessie's Girl? I've come to my senses, I'm going to L.A. to find Rick." I completely forgot about this moment until my 10 year reunion and it was replayed then. I wish I could have done it in 10 years, but in 1998 I did get to spend a whole weekend with Rick (well okay, his family and dozens of other Rick fans were there too) but I did technically accomplish my task, just not in the "way" I had intended in 1987. This song was played at my wedding reception in 1990. In 1992, when I was going thru a very difficult delivery of my son, the anesthesiologist was trying to get my mind off of what was happening and asked me what my favorite song was. I said "JG" to which he grinned and said, "I know that one". The whole delivery room was singing it as my son came into the world. Also, this is the first song my son was able to sing along with every word by the time he was two. I did not set out to teach him this song, it was just pointed to me that I was playing waaayy too much Rick when I noticed he could sing all the words. It is a treasured video in my family though, of him standing in our living room with his play guitar, singing JG. Although hearing the words "...and she's loving him with that body, I just know it" coming out of a 2 year olds mouth can be a bit appalling.

My favorite part of this song is the beginning notes and Rick coming in like he's about to tell you a story, "Jessie is a friend, well you know he's been a good friend of mine". I told ya...goosebump city. That and the fact that Rick not only walked the walk, he could talk the talk. How many other #1
songs have the word "moot". None! (It's a trivia question in Trivial Pursuit btw - and yes, I have the card laminated and saved) I love seeing Rick perform this song live, and hearing everyone in the audience singing every word. Ask anyone that was a teenager in the 80's, they remember this song, and can at least sing the chorus - even if they didn't like Rick back then. That's longevity for you.

In 1999, I became the proud owner thru a RLS auction of the original handwritten lyrics to this song. This is my most treasured Rick item - I flew home from Tucson, Arizona with this sucker in my lap cradling it like it was the hope diamond. The flight attendant tried to take it away from me, and my friend said "Oh, you don't understand. She'd die before she would let you take it and put it with the other luggage". I probably would've too.

The lyrics were matted & framed when I received them, and they are proudly hanging in my bedroom. (hubby relented only because there is no picture of Rick on them, and they do look kinda cool).

I know we are supposed to review just the song, but this is
more than "just a song" for me. - Michelle P.
---
This song brings back so many memories of when I was a 'young woman', just discovering my own emerging interest in the opposite sex. It was released at a time when I had one of my first serious but 'secret' boyfriends, as my parents thought I was much too young to date. I was about sweet sixteen at the time.
This scenario was further complicated by the fact that a good friend of mine was infatuated with 'my guy', and I did not want to break her heart by letting her know that we were dating. I spent the majority of my time living with my aunt and uncle as my cousin, who was only 5, had a stroke and was left to learn how to walk, eat, talk all over again. My school nights were devoted to him, and how he loved listening to Jessie's Girl. My weekends were spent partially with him, and partially with my boyfriend who would drive to my aunt and uncles home. We would pack up my cousin and take him on 'daytrips' and Jessie's Girl was always blasting from the stereo!
Initially it was the catchy beat that snapped me to attention. My boyfriend would always smile at me while he was driving when this song played. I had no idea that he was friends with my previous boyfriend, who lived in a different town than he did. One night he made his confession. He told me he saw me at the local rink…watching my (previous) boyfriend on the ice. He said I was always easy to spot with my blond hair and red winter school jacket, and that he would watch me more than he would watch the game.
I remember exactly when he started to tell me all of this. We were sitting in his car, and he had his arms around me and sang along with Rick 'And he's holding her in his arms late, late at night'. This has got to be my favorite line from the whole song.
The song itself, if you can get past the catchy beat, screams angst. Torn between not wanting to destroy a friendship with someone as well as the relationship between the couple…he turns to his music and channels his secret feelings for her into a song. This man writes really well when it comes from his heart, be it full of pain or affection.
I think it was a smart of Rick to realize that Gary did not sing well. Jessie is a much better fit. You just know that he really wanted this girl by his subtle but direct references, things that he focused on: 'And she's watching him with those eyes. And she's lovin' him with that body, I just know it.' What he sees just tears him up inside. 'You know I feel so dirty when they start talking cute. I wanna tell her that I lover her but the point is probably moot'. (Moot! Love that he uses words that sometimes makes us grab a dictionary…and how many people out there do you hear sing 'mute'?? I have heard many myself!!)
Finally Rick touches on self reflection: 'And I look in the mirror all the time. Wondering what she don't see in me. Ive been funny I've been cool with the lines. Ain't that the way life's supposed to be?' So, 25 years later I find I am asking myself, 'Where can I find a MAN like that?' and then I realize… I dumped him 24 years ago for another guy! Sheesh!
Oh, and I still think of that boyfriend whenever I hear the first 6 chords of the song! - Kat Mendelin
---