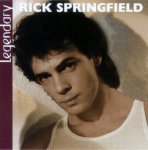 RED HOT AND BLUE LOVE
(words and music by Rick Springfield)

When we talk it's a thriller, baby
It's like walking on a tightrope line
When we spark it's electric, baby
Like the crackle from a neon sign
What you doin', baby, come on over tonight
(yeah, yeah, yeah)
We'll have the joint jumpin'
We'll be doin', doin', doin, alright

Red Hot & Blue Love (hot & blue love)
Red Hot & Blue Love (hot & blue love)
Whatever you're thinking of
You can do it, do it, do it
Well, Red Hot & Blue Love (hot & blue love)

Well, I've got it all planned on the other hand
If you like it like that
When we touch, there's a shock baby
Like the static from a pylon
When we love I'm on a rocket baby
Running up and down your nylon
What you doin', baby, come on over tonight
(well, well, well)
We'll have the joint jumpin'
We'll be doin', doin', doin, alright
(that's right, that's right)

Red Hot & Blue Love (hot & blue love)
Red Hot & Blue Love (hot & blue love)
Whatever you're thinking of
You can do it, do it, do it
Red Hot & Blue Love (hot & blue love)
Well I take it when I want it
I don't really want it now
I'm talking about Red Hot,
I'm talking about Red Hot

Red Hot & Blue Love
Red Hot & Blue Love
Whatever you're thinking of
You can do it, do it, do it
Red Hot & Blue Love
Well you know that I take it when I want it
And I want it tonight, tonight


(total playing time: 2:56)

SONG FACTS:
Rick performed this song during the Live and Kickin' special.
He also performed a part of this song at his show in Agoura Hills, CA on 4/21/02, In Kettering, OH on 5/31/02 and at Navy Pier on 6/1/02.
It appears on the following releases:
Working Class Dog, Legendary, and Working Class Dog expanded edition
Footnote - the background picture is from the Live N Kickin performance of Red Hot and Blue Love
According to US
I LOVE this song...have loved it since the day I first heard it and I still bounce around and do that shoulder shaky thing when I hear it. You know - that thing we do when no one is watching and we're pretending to seduce the dashboard of our car - LOL!

Anyway...the words had me so stumped as a kid - I was hearing "static from a pile of laundry", I thought something was "running up and down the northern lights" (and worried that would make for an expensive light bill) ...I was perplexed - not an uncommon thing with me :-) But as I slowly put 2 and 2 together, I stared realizing that this is the ultimate in Rick naughty songs. Where Inside Sylvia is WCD's sweet, romantic, Barry White ballad, RH&BL is Prince's Darlin' NIcki :-)

Rick HAD to know how this would affect the women when he recorded it - the things he did with his voice, the words he chose...quite steamy (fan, fan, fan.) But as I was just a kid when I fell so in love with it, I know I was not picking up even half of the meaning. So what DID I like about it then? I liked the music - I like that bluesy feel - I LOVE that guitar - and I love Rick's voice.

So, while I still confess to wanting to roll around in laundry and kiss Rick and do the things I saw he and Tiffany doing on GH (and also wanting to LOOK like Tiffany rather than a chubby, flat chested 10-year-old boy with limp hair and Garanimals) I was at least 20 before I worked out all the words and understood that we were not just talking about kissing here! So, I claim some higher, more respectful, ground than just liking this for the Prince-make-out-factor would give me - LOL! I liked it for the music - SNORT!! How's that for slyly admitting it ain't just about the music anymore P-) while maintaining a holier than thou mind set so I don't appear to be a delusional pervert...LOL

My ONLY criticism of the whole song is that instrumental bit in the bridge...every time I hear it I just want to scream - "HEY!! We're busy here, someone tell Dick Clark and his American Bandstand dancers to come back later." :-) - Anna C.
---
This song has to be, without a doubt, one of my faves from WCD. Now, that is....because when I first heard it at the age of 11 years, it had no meaning to me and it just was way over my head. As most of Rick's music was at the time.

I love the fact that over time and with maturity (ha!) I can rediscover the meaning and appreciate all that is there to be loved about this music and this song is one that definitely goes into that category for me.
This song can also go down in history as one that most of the lyrics were misunderstood and sung really really wrong (by me!). Still, to this day, I find myself singing them wrong, but I love it anyway.

A feel good song, for sure, you can just feel the energy it gives and the 'sexiness' of Rick exudes from his words also! I think this was a great one and fits perfectly on this album. - Amy L.
---
As a youngster (okay, when it was 1981) I really didn't like this one much. <Gasp> Back then though, it was really difficult to stop that 33 1/3 LP in the middle of the album and pick it back up again to catch Inside Silvia - so I'd just listen though. Seriously, I was awful at hitting those lines in-between the songs without scratching the damn record. (Am I dating myself here?) Imagine all that I would've missed though, if we had CD's back then!

It wasn't until '82 and Live & Kickin aired, that I had a new found interest in this one. The performance of this song on that concert tour had me rethinking the whole "that song sucks" idea, and since I was also about a year older and much more wise to the ways of men/woman relationships...or as wise as I could be at that age... the words were a whole lot more interesting. LOL Especially coming from a sweaty Rick, doing suggestive moves and making love to the camera. Yowsa.

I'm not sure if it was the difference in the tune that turned me off this one originally, as it is the least "poppy" of all the material on WCD. It's funny that now, when I hear the beginning - Rick sort-of whispering "when we talk.." I'm anything but turned off. :-) By the time he gets to "when we spark" I've all but lost any and all comprehension as to whatever menial task I may have been trying to complete, and have resolved myself to the fact that for the next 2 and 1/2 minutes I'm all his.

When I try to think of a live performance of this song, my mind keeps going back to that Live & Kickin exhibition and darn if I can't erase it! I know I've seen him do this live before, (heck I was at that 6/1/02 Navy Pier show!) but obviously Rick just needs to add this one to the set list once more and give us a rendition of this one that exceeds all previous performances. I can see the headline now: Dozens of women lose consciousness at last night's Rick Springfield show. - Michelle P.
---
I think this must be a predecessor of "Alien Virus", Rick just needs to get his blues vibe out from time to time apparently. Even though this song is really one of the more blatant in its sexual references I still think those sailed right over my head when I first had this album as a kid. I mean really, 'We'll be doin', doin', doin' or 'Whatever you're thinking of / You can do it, do it, do it'. Gee I wonder how I missed those? Ha! But now I really wonder about some of the lyrics.

In the first case, it is like Rick had a brilliant idea for the first line and then just worked in something odd with the second:

When we touch, there's a shock baby
Like the static from a pylon
When we love I'm on a rocket baby
Running up and down your nylon

OK shock, that's cool and rocket is a good visual. But static from a pylon? What? And nylon? Generally ladies do not like runs in their nylons The only saving grace on this line is the little 'mmmm' or purr at the end.

Then Rick seems a little confused, toward the end he sings:

Well I take it when I want it
I don't really want it now

But just a few lines later he appears to have changed his mind because he ends the song with:

Well you know that I take it when I want it
And I want it tonight, tonight

Come on now Rick, make up your mind! But I like this song, it would not rank up among my favorites on this album but it is different with it's blues vibe and it's got a great sound to it so it's definitely a fun listen and a cool song. ~Jen H.
---

Think about the sound of tires coming to a screeching halt in order to avoid hitting something in your path, as you try to stop dead in your tracks. Oh how this song stops me in my tracks. When I unexpectedly hear it, even coming from my own cd player or mp3 player, I physically stop what I am doing. It sends paralysis through my body and here is why.
First, let me touch on the music, ooooh that music. Lord have mercy on my sinful soul because that music strips me down to my goosebumply fair white skin and makes the hair on my arms and neck stand up and my body just begs to be..... Well, you get the idea. Where was I? Oh yes, I like the music. So bluesy and swanky and carefree yet deliberate. Even that little guitar riff that doesn't quite 'fit' fits. Its wild and so hot to watch his fingers play that beast, touching in all the right places, and getting faster, and hotter, and then you notice how a bead of his sweat falls from his brow as you gawk at his face to see how hard he is concentrating on controlling his fingers. Crap, I am never going to get through this review. Okay. All the music in this song is good. Whew. Next!

Thine lyrics. Gulp. How do I give you my interpretation without letting people know my sinful thoughts of what these lyrics mean? I see this as a fetish song. A little give and take, a little S&M, 'pain and pleasure; pleasure and pain' (to borrow one of his lyrics from another song). I mean, listen to the lyrics....
"When we talk it's a thriller baby
It's like walking on a tightrope line"
If you have ever been exposed to this 'fetishness' it utilizes dirty talk, which prompts dirty actions. People who walk a tightrope usually tend to do so with a safety net. Extreme fetish behavior will include a 'safety word' that is used to convey
when enough is enough and it is time to stop.

More of his lyrics tap into this mode of thinking...
"Whatever you're thinking you can do it, do it, do it"
"Running up and down your nylon" (cant forget the costumes/props can we?)

A fetish of this kind is also about being in control.
"Well I take it when I want it
I don't really want it now"
"Well you know that I take it when I want it
And I want it tonight, tonight"

So, what is with the title of the song? I think some of the lyrics give you a hint to what the title of the song is about.
"Well I've got it all planned on the other hand
If you like it like that
When we touch, there's a shock baby
Like the static from a pylon"
I am not going into too much detail here, but I do have one word for you...SPANK

Yes, Red Hot and Blue (bruised) Love it is.

Hello? Is anyone still with me? Or did I scare you away??? - Kat M.
---
Red Hot and Blue Love…well the title almost speaks for itself! It is a simple song, lyric-wise, but for me it holds a lot of meaning & nostalgia. This song is tied for my favorite off of WCD with the song Inside Silvia, for similar but different reasons. Similar because both deal with love, passion, lust & desire. Different because RH & BL is more blatant and cocky, and Inside Silvia is romantic and tender. I think the placement on the album was perfect for these songs. This song is "different" than the others because the sound and style are not like the rest. But I feel it fits well in the course of the album. In my opinion, this is Rick's "hottest," most sexual song to date. His voice and words throughout this song are enough to send me over the edge. His mouth is clearly right against the mic when he recorded the song, which results in hearing every breath he takes. I believe this is the song from WCD that sealed the deal for me with being hooked on Rick. Jessie's Girl reeled me in, but this song kept me glued to him! It was a few years after I first began listening to this song that I had a better idea just what he meant. At 13 I kind of knew, but by 15 I was much more sexually aware. I dare say that Rick was probably my biggest "teacher" through his music. This song and Inside Silvia are a huge part of what broke my "mental innocence" as a young teen. I am certainly not complaining though. Who better to learn from than Rick?! I'm happy that I still enjoy this song now as I did then, only with a deeper understanding as an adult.

I especially like how he changed it up with this one. So many of the songs on WCD give me the feeling that he was the "victim," and pretty much followed the lead or succumbed to different situations in love & romance. With this song, HE is in charge: "I take it when I want it, I don't really want it now." Yay Rick! Definitely a favorite line there. Pretty cocky sounding, but I like that on occasion. He's exuding a lot of confidence in the lyrics of RH & BL. He's predicting that if she does come over, that the night will definitely be a hot one. "We`ll have the joint jumpin` we`ll be doin` doin` doin` alright." I love how he worded that! Kind of like the saying, "if the house is rockin,' don`t bother knockin." LOL But Rick had a more "eloquent" way of putting it, as always. He clearly knows what he's after tonight: "Well, I've got it all planned, on the other hand…if you like it like that." Ok, so he's willing to do things her way too, if need be.

I also hear the self-assured Rick in this song in the slight little chuckle right before he says "what you doin' baby? come on over tonight." (Does the man need to ask??! Wouldn't she just GO?) He is playing the seducer, and the chuckle almost makes me feel that he is SURE she will not turn him down. I don't know why I was so surprised when I read Rick's liner notes in the 25th Anniversary WCD about this song. He says it's a song where he was pretending to be confident (or unafraid) with the opposite sex. (or something to that affect). I have always realized he's shy and not extremely confident with himself. That much was pretty obvious from the beginning. I think I wanted to believe when I heard this song, that he had a moment of newfound confidence. I LOVE hearing him sound this way! It is appealing to hear Rick sounding like the "boss."

Skipping back to the beginning of the song… I like the way Rick just dives right into the song, with only his voice, all breathy and immediately seductive…"when we talk it's a thriller baby, it's like walking on a tight rope line. When we spark, it's electric baby, like the crackle from a neon sign." So many of us have had this type of romance at some point in time. It's the kind in which you are burning with desire, cannot get them out of your mind & are sent reeling at the mere sight of them. That is the feeling I get when I hear the verses. He is saying there is MAJOR chemistry going on between them. My favorite line of all, which in some ways sounds a bit out of place (because it's odd to hear anyone rhyme the words pylon and nylon in one song and it actually make sense…and become one of the sexiest lines ever) would be: "When we touch there's a shock baby, like the static from a pylon. When we love I'm on a rocket baby runnin' up and down your nylons." Now if that's not a visual, I don't know what is!!! And the little groan he does there must be the hottest sound I've ever heard him utter!!! (could he please do that in ALL his songs?!) I always love Rick using the word "baby," which I know he does a lot. It's used several times here and definitely adds to the sexiness of this song. He also gave the song such feeling with how he pronounces and sings certain words, like he is eager to please, and knows he can.

The piano, the guitars, the beat, the background vocals (even the jazzy little break partway through which almost gives it an "old-timey" feel for a moment) throughout the entire song are incredible! What a great combination. It works beautifully. The guitar solos and his lead guitar near the end during him singing, "Red Hot and Blue Love" are amazing. I like how he picks up the chorus at the end and his voice has almost a forcefulness to it. He sounds so sure with the "do it do it do it's" and the "tonight's." He is telling her straight out now, since he has been leading up to this moment during the whole song…"well you know that I take it when I want it and I want it, tonight, tonight!" That almost has a "bad boy" ring to it. Again…I love when this side of Rick comes out in his music. He is crazily, madly in love/lust with her. His passion is undeniable and he feels (or hopes!) that hers is the same.

I could listen to this song over and over and never tire of it. Rick is an artist when it comes to getting one's "blood pumping" through his words and music. It's a great "mood-setter" song I think, and will continue to stand strong for me. Red Hot and Blue Love is hands down, one of the sexiest songs ever written by anyone. - Kelley Pearson

---
Whew!! It's hot in here! This song screams SEX. It's full of sexual reference and similes. I have always loved this song and thought that it really showcases the range of Rick's talent. Every time I hear it I picture his performance of it on Live and Kickin, be still my pounding heart, but that's another review. His voice is awesome on this song, breathy at times and then strong. It clearly has a blues influence to it. I like the part about midway with the bass by itself. And then there's the part with the cymbals where they are being played so lightly it sounds like sizzling. How appropriate could that be? This song is HOT and it sizzles!! I wonder who this song was about. Whoever she was, she must have really done it for him. lol I hope someday I will get to see him perform it live. - Elizabeth S.