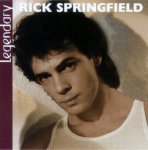 TAKE A HAND
(words and music by Rick Springfield)

Turn up your radio and put your ear to the sweet, sweet music
And take your baby and hold her in your arms
And hear the music go "Ooh ooh"
And if you're feeling like it go get your lover
And reel and rock her and roll it over
And hold her tighter, hold her tighter
It's what she needs

You've go to take a hand, take a hand
You've got to let her know
Take a hand, take a hand
You've got to let it show

Turn up the music, put your ear to the radio
And take her gently and rock her in your arms
And hear the record go "Aah aah"
And if you're feeling like it go get your lover
And reel and rock her and roll it over
And hold her tighter, hold her tighter
It's what she needs

You've go to take a hand, take a hand
You've got to let her know
Take a hand, take a hand
You've got to let it show
You've go to take a hand, take a hand
You've got to let her know
Take a hand, take a hand
You've got to let it show
You've go to take a hand, take a hand
You've got to let her know
Take a hand, take a hand
You've got to let it show

(total playing time: 2:17 )
Song Facts: Take A Hand landed on the charts on August 21, 1976 staying there for nine weeks peaking at number 41.
It appears on Wait For Night, The Encore Collection, Anthology (import), Legendary, Platinum & Gold and Anthology (written in rock)
Rick performed part of this song in Akron, OH on 11/22/98 and also in Harris, MI on 6/17/00 (1st show)
According to US
My favorite from this album. There, it's in writing - I can't change my mind. Oh heck, I probably won't anyway. Everything about this song I like. The beginning piano, Rick's voice kicking in, "Turn up the radio..." The ooh -ohh. The claps. The ahh-ahh. I like it! Ok, I admit hearing this on a new RS album would probably freak me out, but for this one it's okay. :-)

This is just a feel-good song for me. It's just about listening to the radio, and dancing around feeling good, feeling fine (wait, am I plagiarizing another song here?) and really not caring about anything else for a few minutes. Sometimes, that's just what you need - being with your "baby" and having a moment together.

I've heard Rick do this song a few times live, and it's been a thrill each time. I don't know if it's because it was something different from the normal set list that it made me so happy to hear it. I'd like to think it was because I like this song so much. - Michelle P.

---
Okay, here it comes…I don't like this song. I hate saying (or admitting) that about any Rick song, but on this one, I just have to!

I don't have a deadly sin for this one, so I'll just say that the fact it sounds so much like The Partridge Family in the beginning is a sin in itself. Sorry – was that too harsh? ;-)

In all fairness, I can see it as a cute little song about nothing with some good music mixed in, but as a general rule, I don't like cute little songs as they just don't engage me. I like some good lyrics or metaphors to sink my teeth into, otherwise, I just kind of tune out.

Specifically, the ohh ohhs annoy me, the "it's what she needs" is a tad bit too simplistic and maybe a tiny chauvinistic for my taste, and I keep wondering how he can "reel and rock her" when he has his ear to the radio.

I will say that the guitar work is excellent, and on the last chorus, he does the little grungy voice thing I like when singing the last "You've got to"…so see – I did find some pearls scattered in there – it is not ALL bad for me.

Overall, I just don't see this as Rick. It reminds me too much of what I did NOT like about the 70s for me to be able to give it much of a fair chance. I do, however, wonder if my opinions would be different had I heard it live with today's Rick adding his signature to it. If I ever do hear it live, I'll come back to this one and try to be more appreciative of the song - Anna C.
---
I wish I could go back to the early 80's when I was listening to this album originally and review these songs. I know I liked listening to it more then than I do now. Rick's just gotten so much better at what he does, that I guess I'm having a hard time going back and taking all this for what it was, and putting it back into the time frame from which it came.
Just not loving this song. I really think the piano has something to do with that, and I know the "ooh ooh" isn't very appealing. Maybe my body is in shock over the fact that this is a somewhat carefree, upbeat, little love ditty, and we've kind of come to the realization that Rick Springfield doesn't do carefree, upbeat love ditties. This is kind of his "Don't Worry, Be Happy" (something he says he could never write) - rlh